This weekend will be our Fall Embellishment class.  We've taken to Zoom and I'm looking forward to seeing 18 lovely ladies with new projects.  There's nothing quite like a new project is there?
Some have chosen to stitch canvases with pre-existing guides and others will have brand new guides.  You know what that means?  New canvases with stitchguides will be added to the site over the next few days and I'll be sending announcements as we go.
Here's some of our favorites that are returning to the show.
The Newspaper from Purple Palm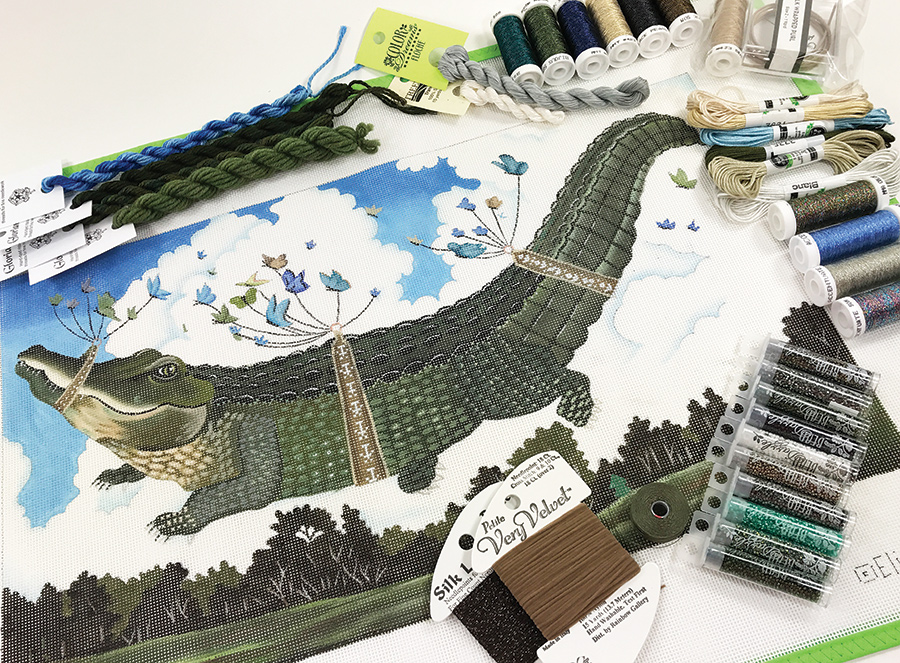 Too Big for the Pond by Melissa Shirley
Scary Books by Melissa Shirley
Tomorrow I will start showing you what's really new.  There are 8 new canvases all with guides, and by next week I will be able to share stitched snippets of different areas of each.  One of the great things about doing embellishment via Zoom is that you get your canvas ahead of time which allows you to be prepared with questions and to show me what different areas look like.  It's in my head, but so much more fun to see live and in person.
The next embellishment class will be January 2021.  It too will be via zoom, so if you would like to join the fun, now is the time.  We need to make sure we can get your canvas in time and that means ordering now.  I have a few spots available for completely new guides and of course I am always happy to have you join with an existing stitchguide that I have written.  You can see those here.
Until tomorrow.
xo
ruth
If you are reading this post on the blog great!  Make sure you are signed up for the mailing list so that you don't miss anything Bedecked and Beadazzled.  Did you know we are also on Instagram, Facebook, Pinterest and YouTube?  Even more places to follow the fun. xo again.