So, time got away from me….  This weekend was a fabulous embellishment class with Mary Legallet of WhimsicalStitch.com.  New friends and old.  We all had a fabulous time.
Following are all of the wonderful canvases we stitched on that now have new stitchguides!
Evening Stroll brand new from David Galchutt!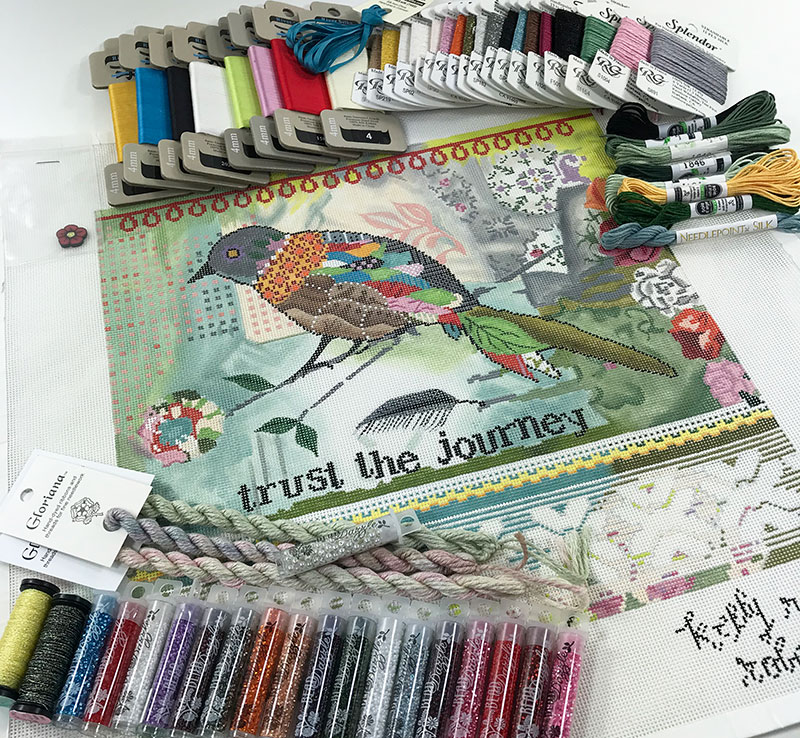 Trust the Journey by Kelly Rae Roberts from Tapestry Fair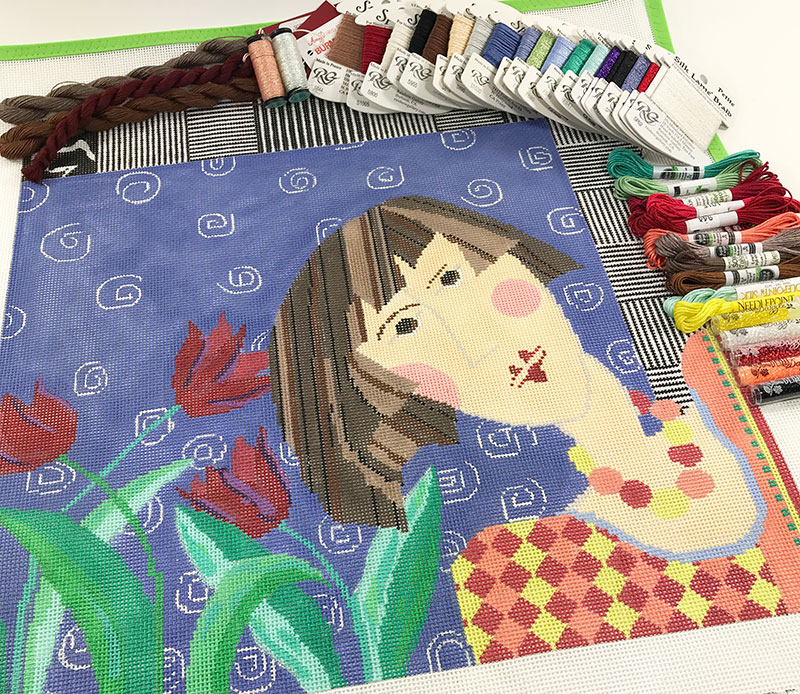 Tulip Lady by Penny MacLeod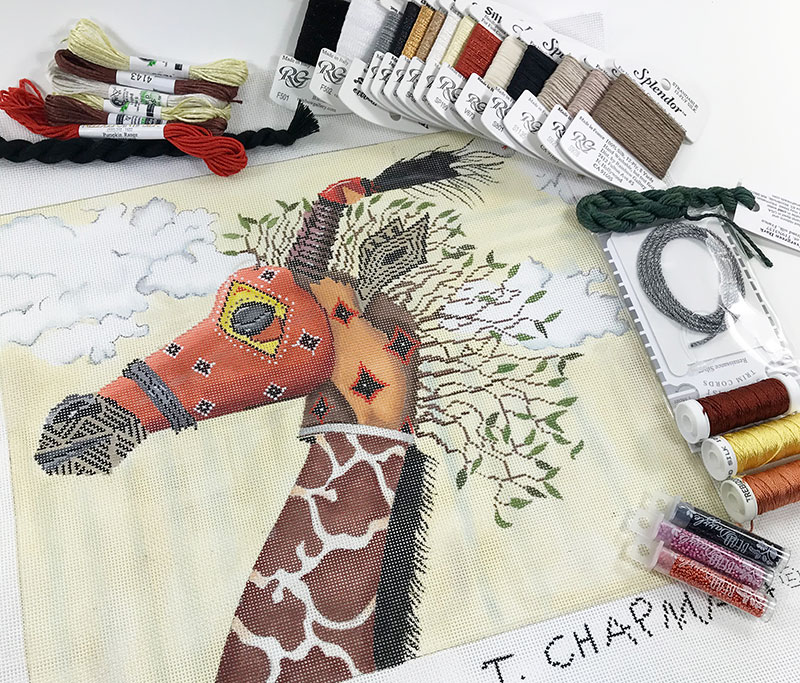 Giraffe Tribal Mask by Timothy Chapman from Tapestry Fair
Snowy in the Summer by Este MacLeod from Melissa Shirley
The Next Adventure by Fred Calleri from Maggie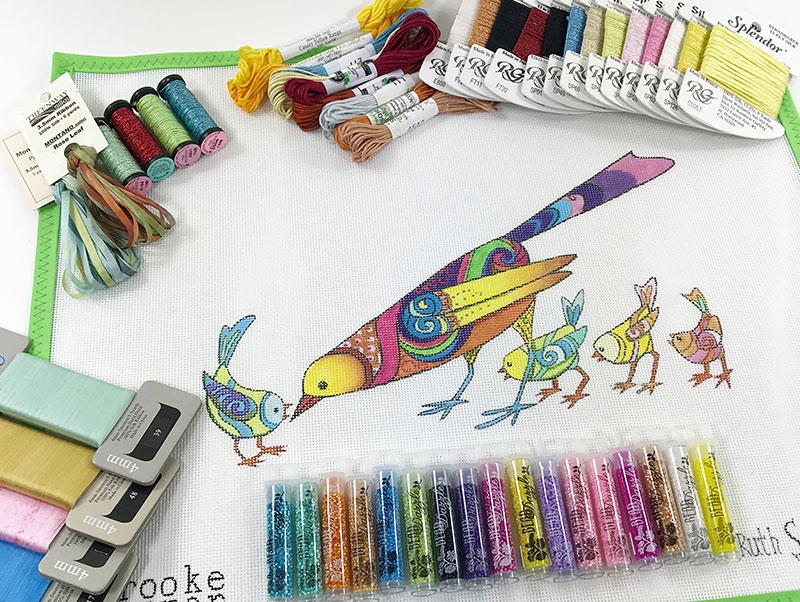 Long Bird Short by Brooke Connor
Fancy Fowl by Jennifer Lambein from Strictly Christmas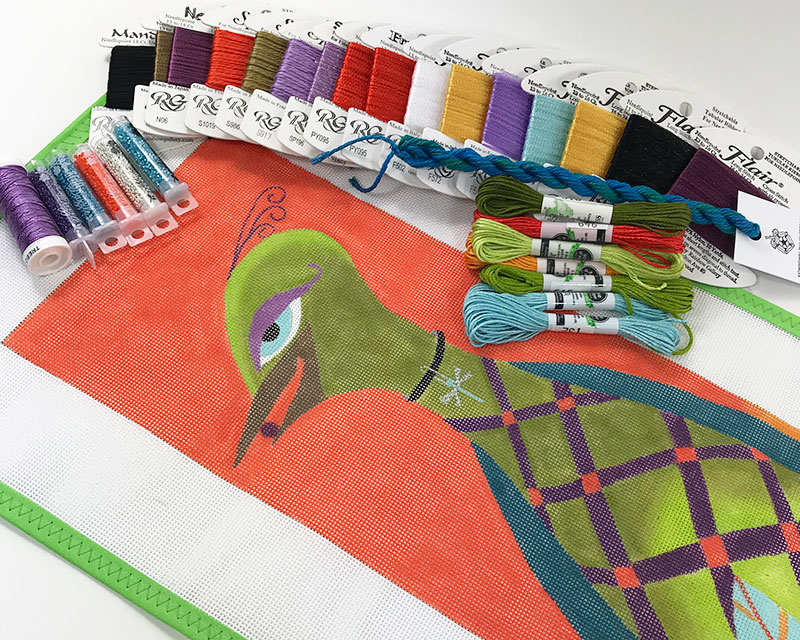 Tall Coo Coo Bird from Zecca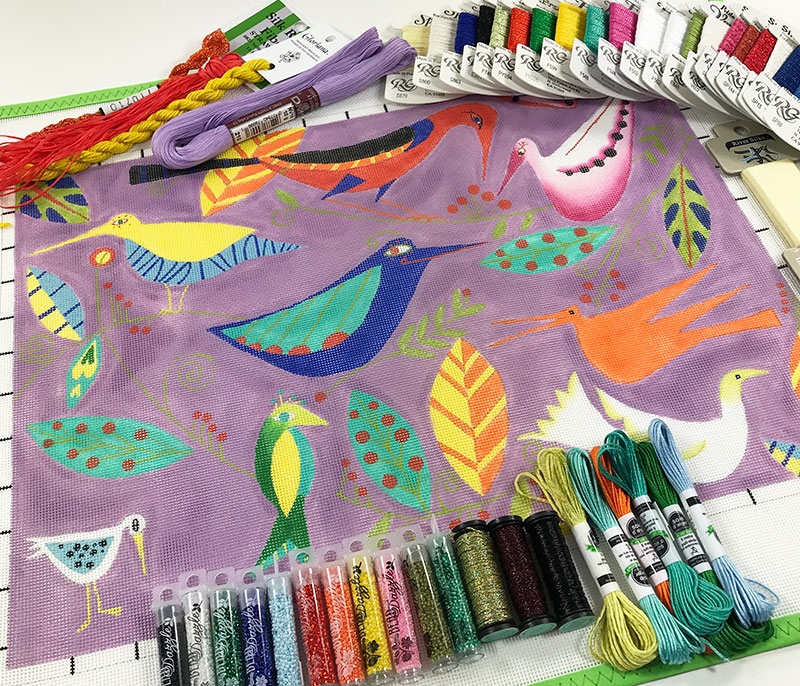 All the Birds by Zecca
These were all the new guides.  One lovely lady also worked on Spring Birds from Este MacLeod by Melissa Shirley.  I'll post lots of fun pictures in the next day or two showing progress pictures.  You are going to love what you see!
xo
ruth