We had so much fun with Heather Kingsley Heath this Summer that we asked her to teach for us again.  She said yes!
Check your calendars for January 29 and 30, 2022.  Who wants to join me for a day or two of beading on ZOOM?  It's going to be fun!  Heather even designed a brand new piece that we are delighted to debut.  Class are 11-5pm each day.
Saturday, January 29th, Heather will be teaching the Flora Ball necklace.  This is one you will reach for again and again.   Work with a variety of colors or shades assembling a dimensional ball and a super fun tassel.
Here's the link to sign up for the Flora Ball Necklace class.
On Sunday, January 30th, we are delighted to offer LilyBeth.  Lilybeth motifs are worked as a continuous piece using a combination of stitches to create a double sided series of elements. Double sided allows for two chaton colours and different accent colour size 11 beads. This class is suitable for intermediate students: Confident with thread tension and are happy with multiple thread path changes.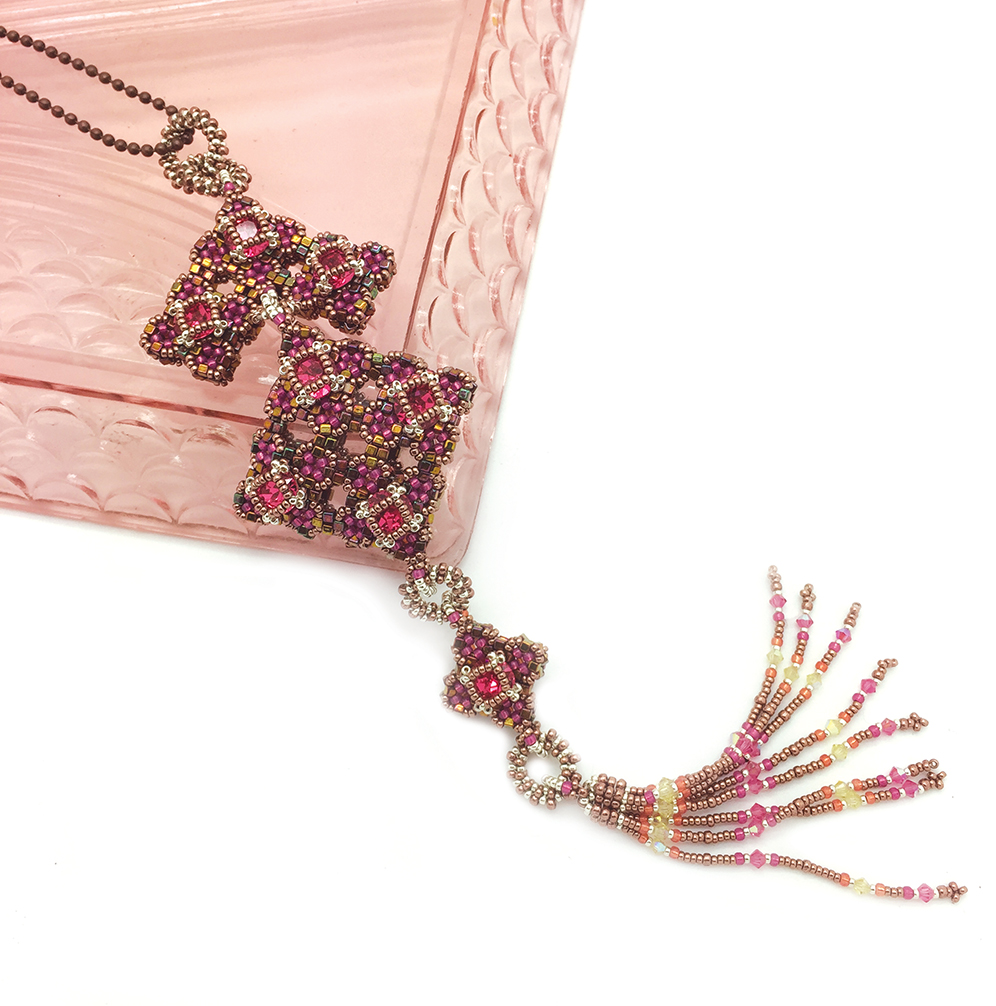 Join us for either or both of the classes.  Consider this a holiday gift to yourself.  (wink, wink)  Supply kits are additional.
xo
ruth
If you are reading this post on the blog great!  Make sure you are signed up for the mailing list so that you don't miss anything Bedecked and Beadazzled.  Did you know we are also on Instagram, Facebook, Pinterest and YouTube?  Even more places to follow the fun. xo again.