Holiday decor is everywhere.  Let's put a ZECCA spin on it!  Check out these fantabulous trees!  These are the tallest of tall trees as only Karen (aka Zecca) could imagine them.  I love these trees.  They are slightly funky and totally fun but yet still classic.  How does she manage to hit all of the notes?
Allow me to introduce our newest club, Tall Trees,  with the first shipment starting next month!
The finished trees range from about 16″-21″.  They are skinny enough to sit on a mantle.  Canvases are painted on 18ct black mono.
There are 3 shipments in this club.  The first shipment includes the medium tree and the stitchguide for all trees.
There is an additional thread kit available at an extra charge that includes all the threads and beads to stitch the trees.  It will be shipped complete with the first lesson.
Here's the link to order if you would like to add these glorious trees to your holiday decor.
We are getting orders out as quickly as possible.  There are still some delays but things are looking up.  We have one lesson of David Galchutt's witch left, stay tuned for that soon.  Let's Fall in Love is coming along.  Next weekend is Kimberly Smith's Nouveau class.  It's an amazing piece.  If you would like a kit more will be available toward the end of the year.  Here's the link to order it.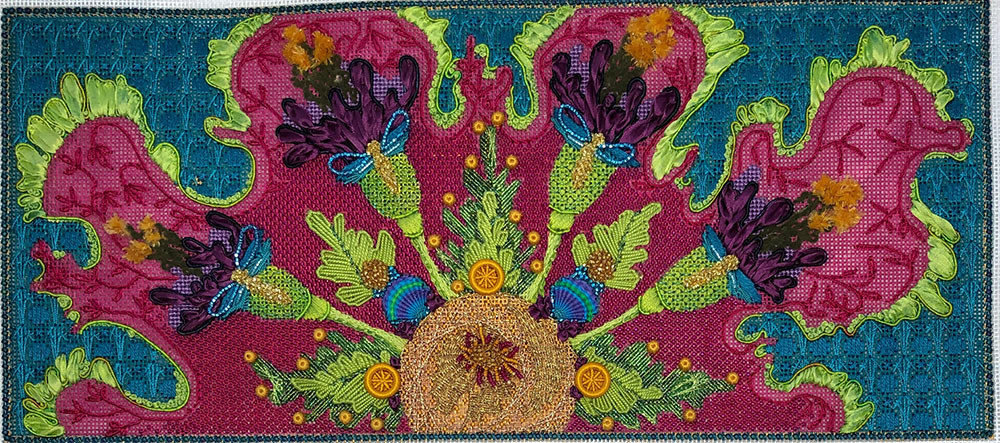 xo
ruth
If you are reading this post on the blog great!  Make sure you are signed up for the mailing list so that you don't miss anything Bedecked and Beadazzled.  Did you know we are also on Instagram, Facebook, Pinterest and YouTube?  Even more places to follow the fun. xo again.