Sometimes a canvas is just such a joy to stitch.  This is one of those canvases.  Our first mystery of the new year!  I'm loving every inch of this one.  The colors, the spaces for stitches and experiments.  All is good.
Allow me to introduce what we did in lesson one of Mock Tail by Zecca.
We started with the background that is stitched in the yummiest color of Kreinik.  I love the way the shape of the stitch plays of the roundness of the flowers and at the same time the angles of the flowers.
There will most likely be another layer added to the background but for now, I am loving the lacy effect.
The table cloth is comprised of pretty eyelets and a fun new composite darning pattern.
There's two new videos up on my YouTube channel to help with this.  One shows how I work Eyelets and the other shows how I start a thread when there's no where to start a thread.  That never happens with this queen of open stitches, right?  Here's the link to the YouTube channel if you would like to explore.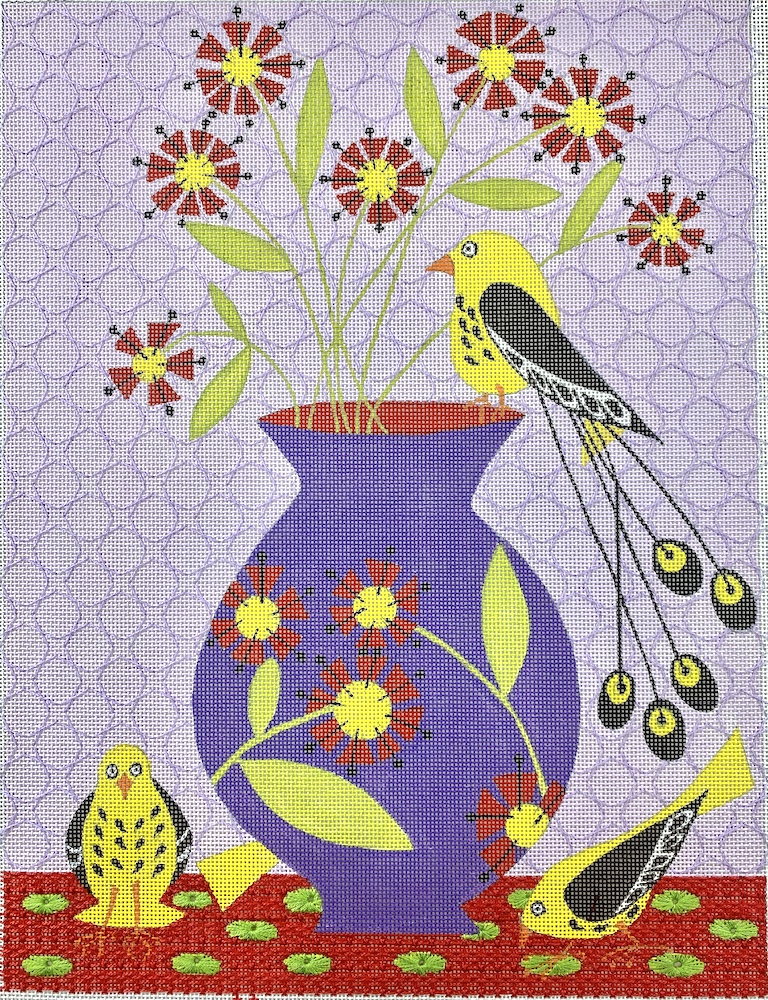 In case you are curious why Zecca named this canvas Mock Tails, here's a happy little video that explains it.
We tend to think Zecca's ideas are made up, but they are really grounded in reality.  LOL.
Lesson two of Mock Tails will be February 21.  If you would like to join the fun, canvases are in stock.  Here's the link.
Santa Fe Felines is in process.  Threads are on order.  They will be here when they are ready and then they will be on their way to everyone waiting.
xo
ruth
If you are reading this post on the blog great!  Make sure you are signed up for the mailing list so that you don't miss anything Bedecked and Beadazzled.  Did you know we are also on Instagram, Facebook, Pinterest and YouTube?  Even more places to follow the fun. xo again.