Dance Among the Flowers is the third in the floral series from Pat Scheurich @ Tapestry Fair.  These are all great canvases with beautiful flowers calling for fun stitches.  Now they all have matching guides!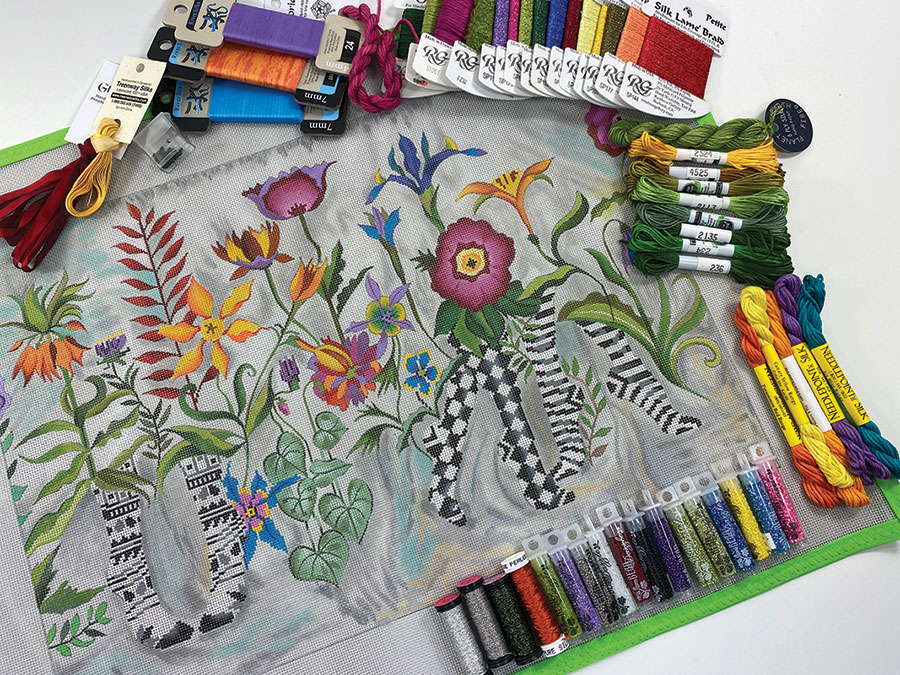 Kristal and Isabel with both be working on this canvas in Zoom-bellishment class this weekend so hopefully there will be lots of flowers blooming!  Who can resist all these wonderful threads?
The companions House Hunt and Cottage or Condo are also super fun stitches.  House Hunt was a Mystery Class and still one of my favorites.
If you would like to Dance with us, here's the link.
Stay tuned for tomorrow's fun.
xo
ruth
If you are reading this post on the blog great!  Make sure you are signed up for the mailing list so that you don't miss anything Bedecked and Beadazzled.  Did you know we are also on Instagram, Facebook, Pinterest and YouTube?  Even more places to follow the fun. xo again.