Every year we have a wonderful Thanksgiving weekend event.  It's a great way to spend time with friends and celebrate!  It has become our tradition.
This year our project will be the fabulous Melissa Shirley Christmas Books canvas.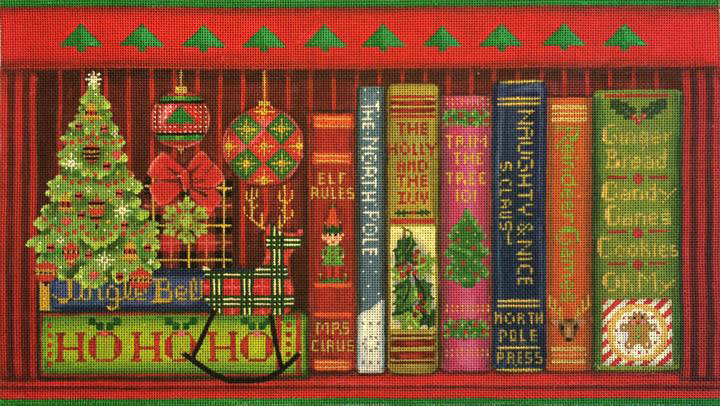 Join us for three fun days of stitching and fun.  I will have a complete stitch guide ready for you and we will spend our time stitching and watching the canvas come to life.  Design size is 9 x 16 handpainted on 18ct.  I see lots of beads and fun stitches on this one.  🙂
Class cost is $395 plus canvas ($324) and threads, beads etc tbd.
11-5 Friday, Saturday and Sunday, November 23-25.
Give us a call at 410.296.0405 to sign up, or to order a kit.
Hope you can join us.
xo
ruth