Dance Among the Flowers was another returning canvas for Zoom-bellishment.  It is the third in the floral series from Pat Scheurich brought to us by Tapestry Fair.  These are all great canvases with beautiful flowers calling for fun stitches.  Now they all have matching guides!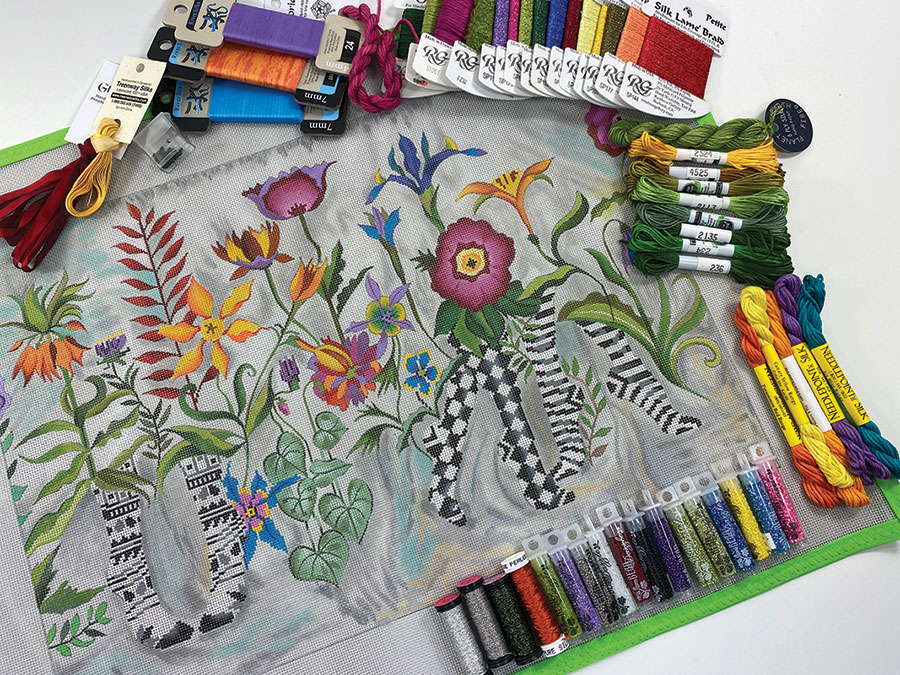 Kristal finished her Dance.  Doesn't it look great!
The companions House Hunt and Cottage or Condo are also super fun stitches.  House Hunt was a Mystery Class and still one of my favorites.
If any of these canvases are speaking to you, we have them on order and expect them in the fall.  Click the links under the pictures to order yours.
I'll keep featuring a canvas or two a day with its guide from Zoom-bellishment.  Some of the guides are existing, you may have seen them before.  Some of the guides are brand new.  Some of the canvases are newer than new!   We had a great weekend!  We've done our best with all of the canvases we are about to show you to have canvases and threads in stock or soon to be in stock.
xo
ruth
If you are reading this post on the blog great!  Make sure you are signed up for the mailing list so that you don't miss anything Bedecked and Beadazzled.  Did you know we are also on Instagram, Facebook, Pinterest and YouTube?  Even more places to follow the fun. xo again.