We had so much fun with our first Long and Tall weekend in November that we decided to do it again!
Everyone stitched a different long or tall canvas and here's the results.
I love the gator.  Look at that scaly skin.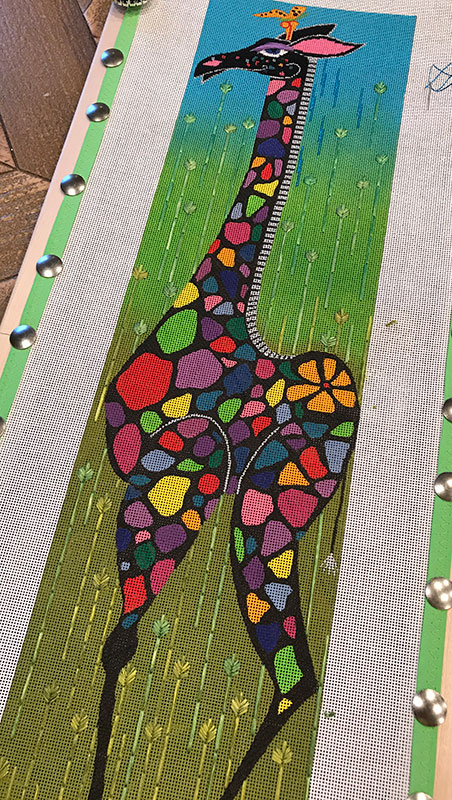 The rainbow giraffe is everything a colorful giraffe should be and more.
The long fish's scales are super cool.
The serape on the llama is the perfect use for Ada's Rainbow from Gloriana.
And then there's the eye on this little fellow.  It's a big one.
Here's the link to the zecca page if you want to see all that is long or tall..
xo
ruth
If you are reading this post on the blog great!  Make sure you are signed up for the mailing list so that you don't miss anything Bedecked and Beadazzled.  Did you know we are also on Instagram, Facebook, Pinterest and YouTube?  Even more places to follow the fun. xo again.