Are these not just the most elegant Sandra Vargas canvases?  Is this Sugar Skull not perfect for Dia de Los Muertos?  The celebration isn't over yet.  I'm bringing it in under the wire with the launch of this lovely lady.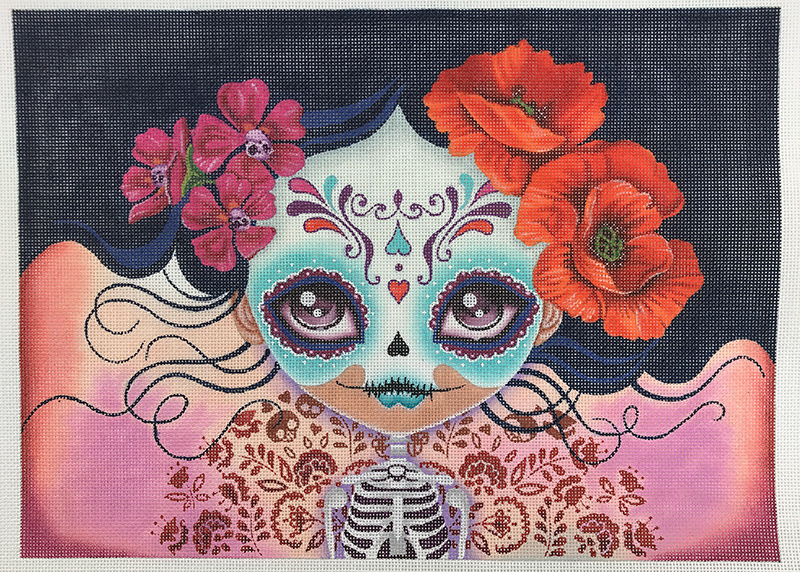 Sugar Skull
Alicia
You have to be willing to stitch on black or allow black canvas to be exposed on these canvases but when they are complete they will be stunning.
If you would like to see more of Sandra's canvases, here they are!  Love them all!
I hope you had a great Halloween and are remembering those who have passed on this Dia de los Muertos.
xo
ruth