I keep telling myself I am going to start doing TBT but somehow I miss Thursday and then, well you know how that goes.
Today is Thursday and it's actually happening. I still have 51 minutes.  I'm good right?
Fab Funky is a super fun line of canvases we licensed 5 years ago.  They are still some of my favorite canvases.
We love the Boston Terrier in he Martini glass complete with magical stitchguide by Sandra Arthur.
Perhaps bunnies are more your style.  Who couldn't love a  rabbit in a dress or a rabbit with bird.  Both with magical guides by Sandra Arthur.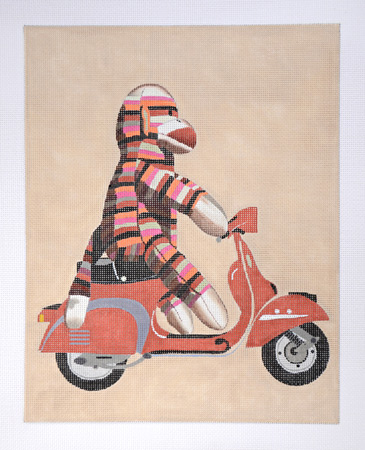 Did you have a sock monkey and did he ride a scooter?  LOL.  This little fellow is going places.
This little Frenchie fellow needs a crown so that he is royalty.
Uh  oh, our party dog partied a little too hard.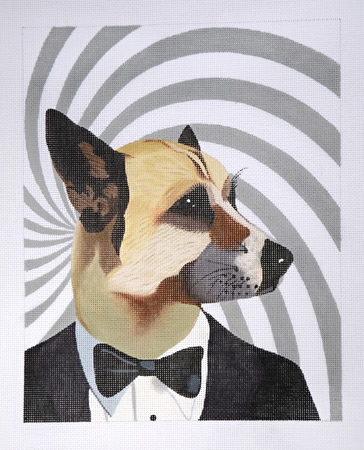 James Bond 007 at your service!
It's good to have friends, even if they are sitting on you.  LOL.  This Basset Hound sure knows how to pick them.
All of the canvases are beautifully painted with lots of detail on 18ct mono.  You can see them here or click on the links above.  I know you will love stitching these happy canvases.
We have more Fab Funky in the pipeline coming later in the year.
xo
ruth