How fun was this?  Our ZECCA Tall Bird on a Rock Mystery Class has come to an end.  He's a fisher bird!  Is he incognito?  Did he have a bad beak job?  Either way this guy is a hoot and super de duper fun to stitch.
The final lesson really brought him to life.  There's lots of dimension now.  His mask is appliquéd and really adds depth to the piece.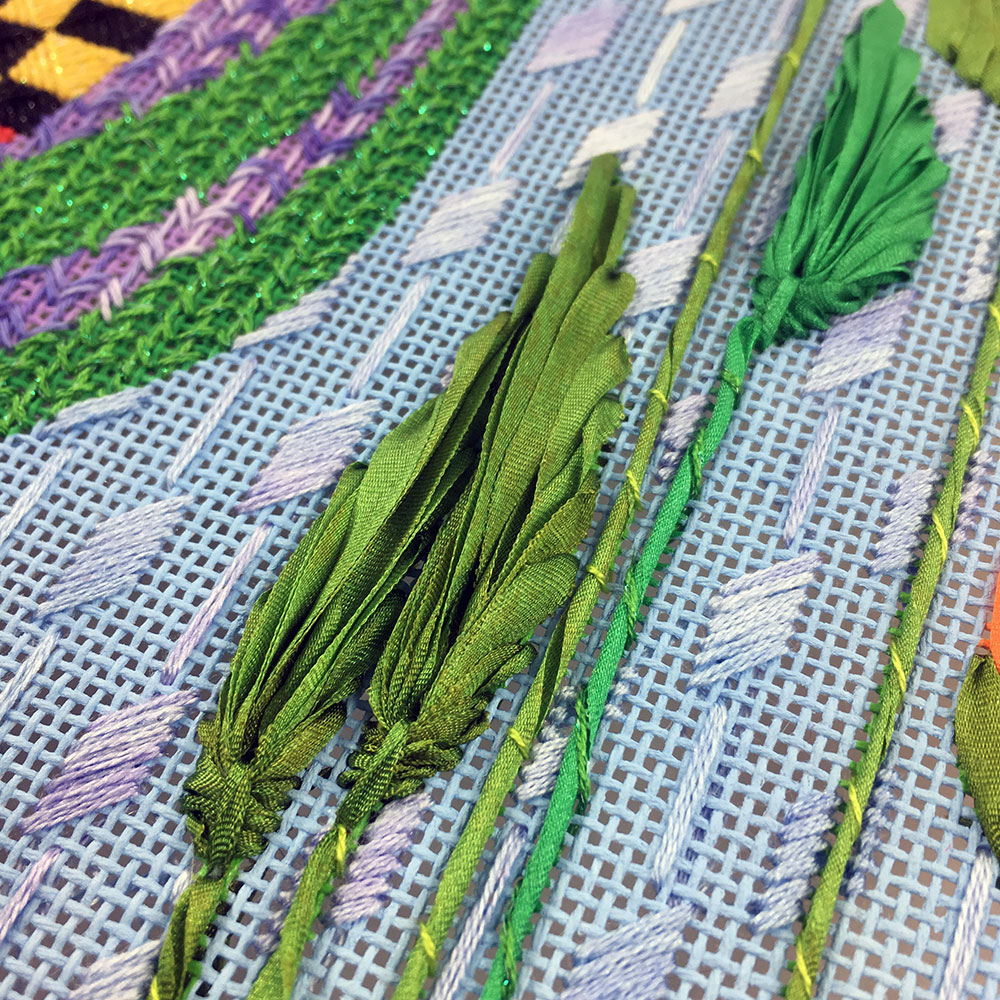 I'm still in love with the leaves.  I want to put them on everything now.  LOL.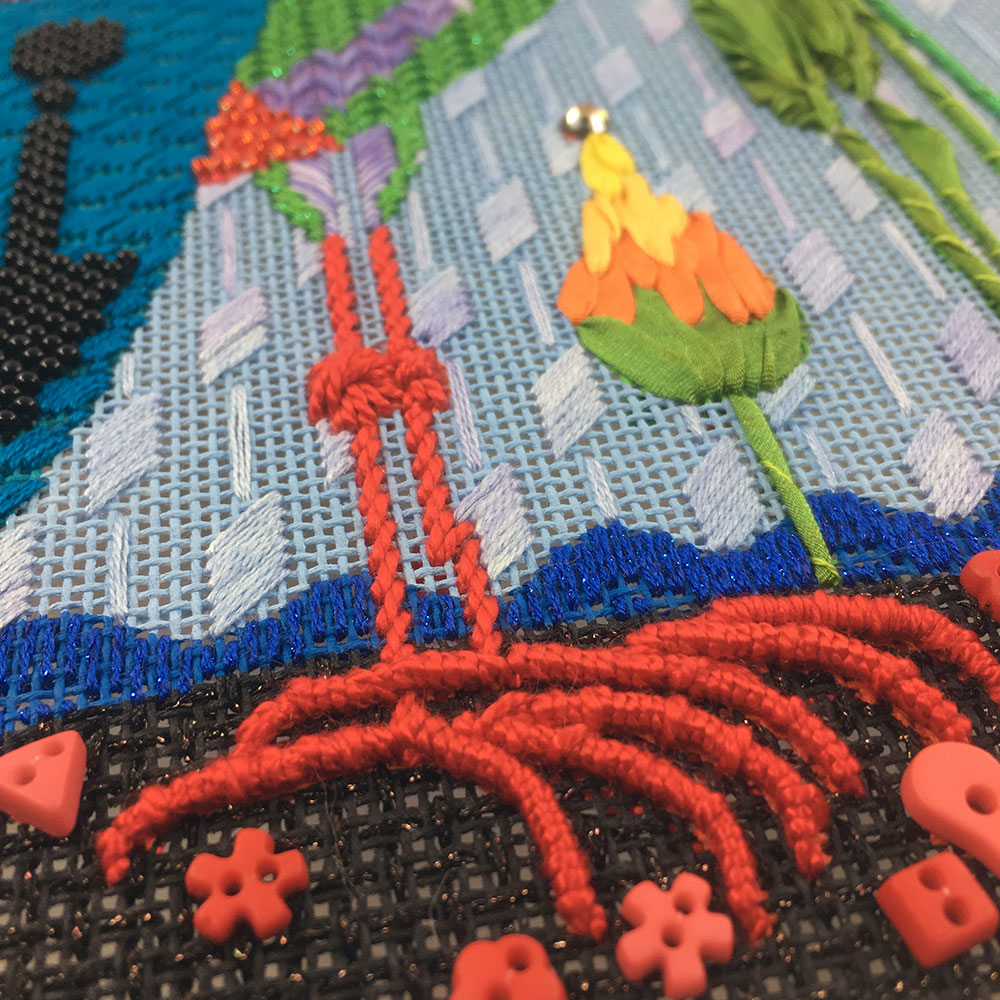 Just look at the magical rock our bird is perched on.  It's covered in sprinkles.  If you know me, you know I love sprinkles.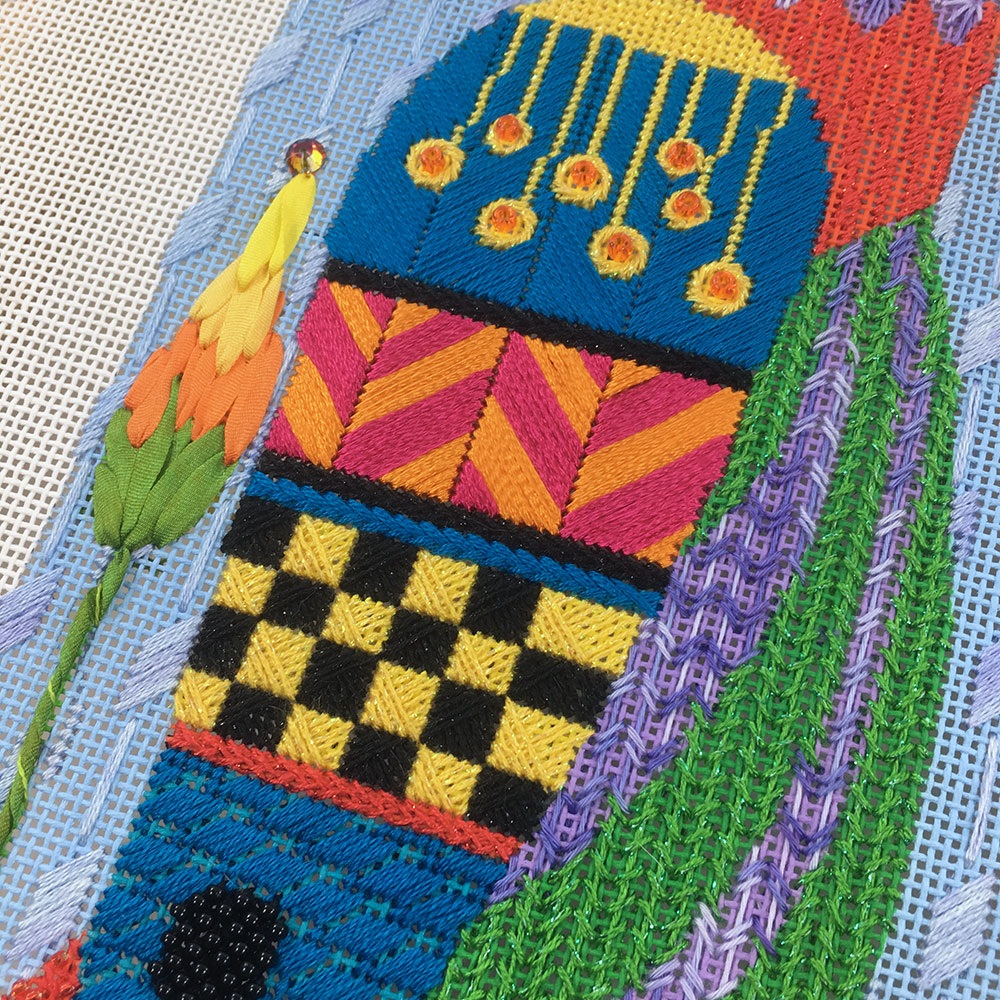 Last but not least his wing.  Beads and fun stitches make it his perfect attire.
We have canvases in stock if you would like one.  Here's the link, or give us a call at 410.296.0405.
Our next class is the Ghost Collage.  The first class is Sunday.  Are you ready for Halloween?
If you would like to join us in person or long distance, we would love to have you.  Here's the ghost link.
See you soon.
xo
ruth