I love this girl.  She makes me happy.  I loved every moment stitching her and now she is home again, hanging on the walls of the beehive!
Why Fit In by Zecca with stitchguide by me.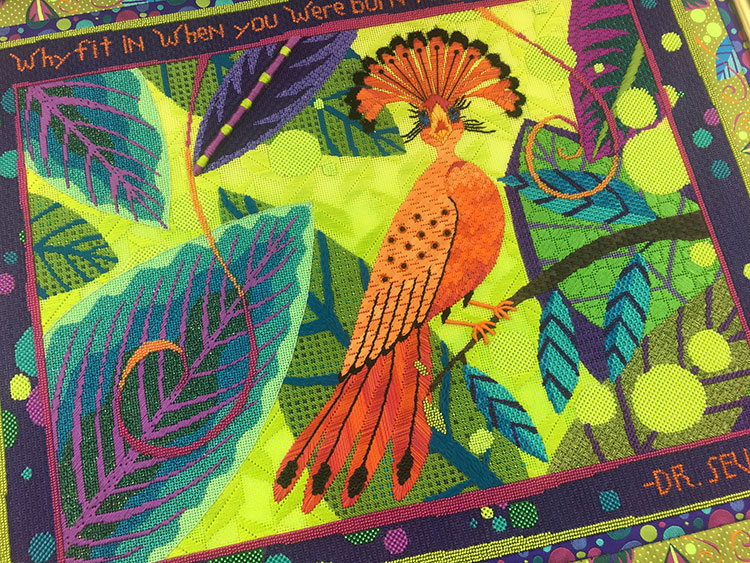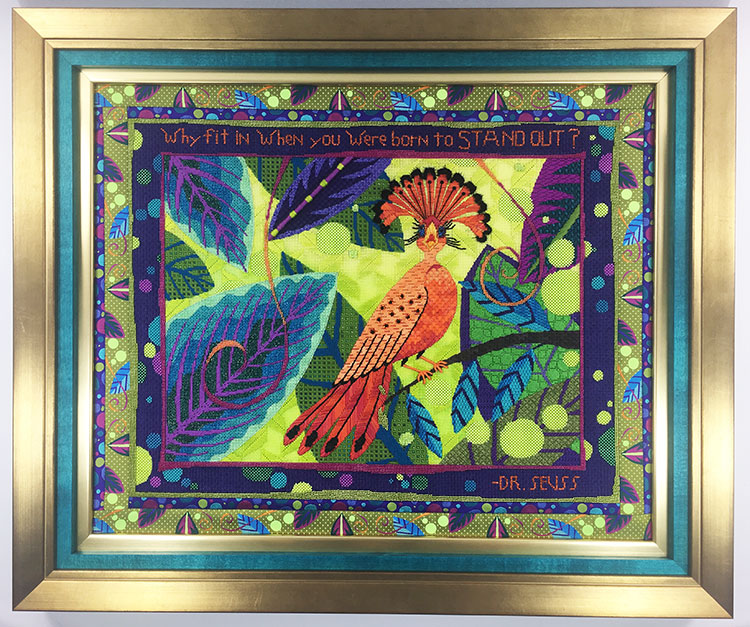 My mind is a mysterious place.  I see this piece as timeless.  I chose classic framing for it.  I could have gone over the top fun and colorful and it would have looked great but sometimes a girl just has to change it up.  FYI, this is actually three frames stacked one inside the next to get the look I wanted.  The middle teal frame is hand stained and was a hard choice, the purple looked great with it as did the orange.  Everything looked great with this canvas.  I love it so much.
Thank you Karen for designing such a happy piece for me to stitch.
I almost forgot, this isn't all about me.  LOL.  If you would like to stitch your own Why Fit In, click the link here, or give us a call at 410.296.0405.
xo
ruth