with stitches and thread and flowers and more….
Melissa Shirley interpreted the art of Annie O'Brien Gonzales into a needlepoint canvas that is full of color and life.  I'm in love with this canvas and I know you will be too.  We are offering this fabulous canvas, Let's Fall in Love as a Mystery With a Twist.  What's that you ask?  It's a loooong term, between other projects, mystery.  We send a lesson with all the necessary threads, beads and what nots and it goes into your rotation.  And then when it cycles to the top of my rotation another lesson is released.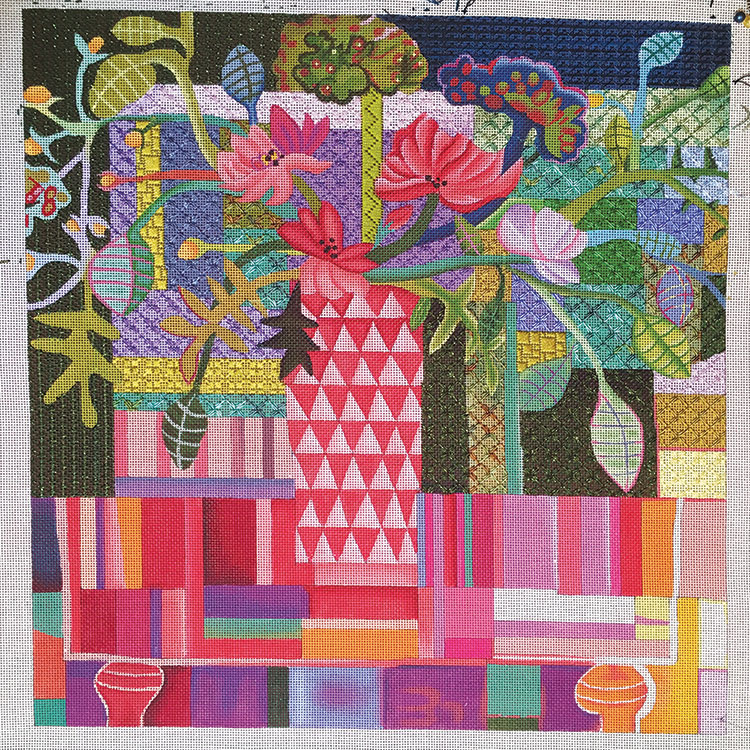 The first lesson has been shipped to everyone in the class.  It's all about the background and some really yummy threads and textures.  It's really a lot like eating popcorn.  You just can't stop.  Start a section in a color and connect it to the next and the next and the next.
There's a few fun surprises to add a little spice to the background.  Hope you love it.
We have canvases in stock if you would like to stitch this with me.  Here's the link or give us a call at 410.296.0405.
xo
ruth