Sheena James is truly one of my BFFs.  I remember the first time she walked into the shop.  I didn't have a clue she was coming, but I heard her voice and knew it was her 🙂  It feels like we are sisters.   She's in many of our classes long distance from West Cleveland, OH and is truly a shining light.  She loves all things needlepoint and gives back to our community through her blog Sheena's Stitches.  If you don't already follow her, here's the link.    Unfortunately she has a severe immune deficiency which makes it hard for her to travel or even get out of her house most days.  Good news, she never gives up!
You can read all about Immune Deficiency here.  We put our heads together to create a fun magnet as a charitable donation to the cause. a portion of all of the proceeds of each magnet sold will go to the Immune Deficiency Foundation.  Better yet, Sheena is going to match all donations.  It's a win, win.  They get money for research and you get a fun new magnet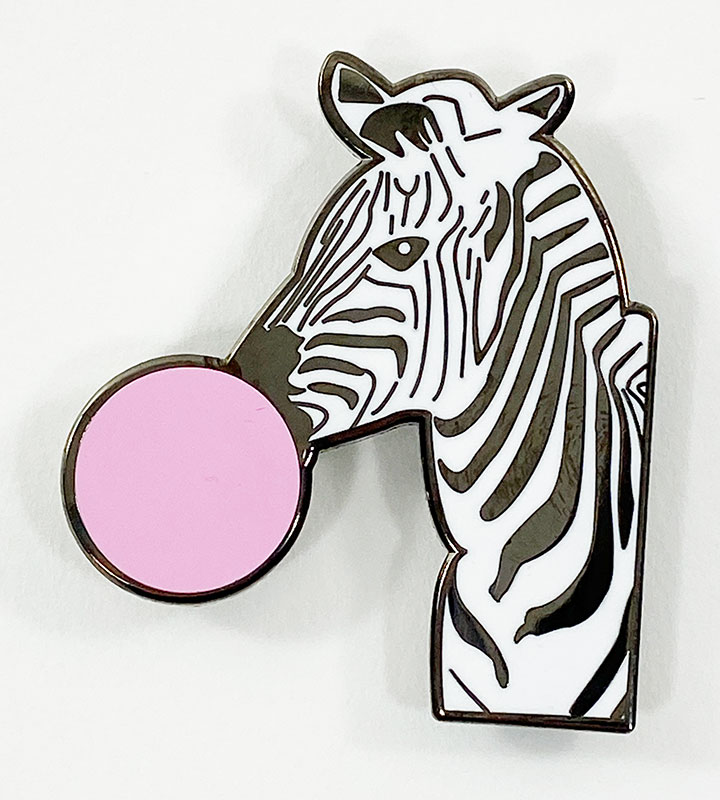 Their mascot is a zebra.  What's cuter than a zebra blowing bubbles?  Not much.
Here's Sheena a few years ago at a fundraiser walk in Cleveland.   See the zebra theme, LOL
I do hope you will join us in supporting a good cause.  Here's the link to order.
xo
ruth
If you are reading this post on the blog great!  Make sure you are signed up for the mailing list so that you don't miss anything Bedecked and Beadazzled.  Did you know we are also on Instagram, Facebook, Pinterest and YouTube?  Even more places to follow the fun. xo again.