Wowza!  How many instruments do you see?  So many layers of detail and fun.  I feel like I'm in a Where's Waldo drawing.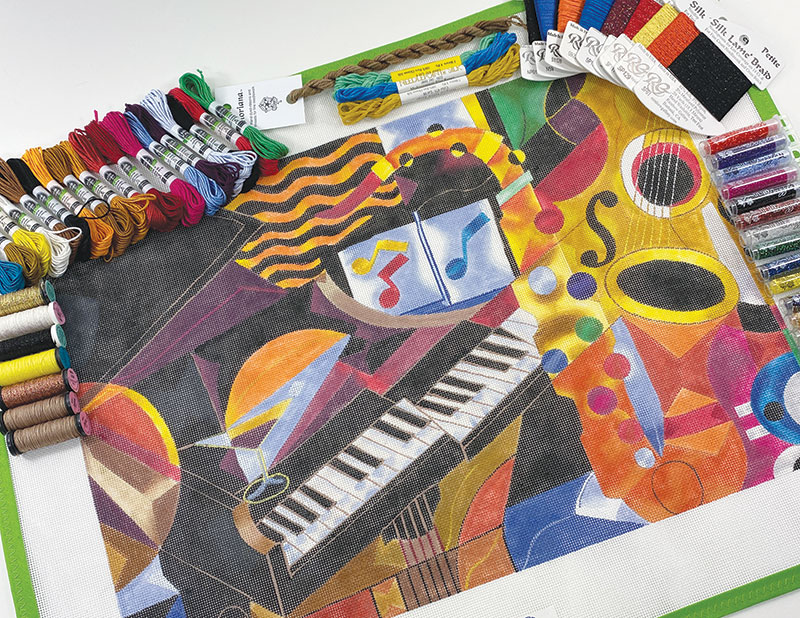 Interpreted from the art of Prince Duncan Williams, what a fun canvas this is going to be to stitch.  Dianne picked this as her zoom-bellishment canvas which means it now has a stitchguide!
If these instruments are playing your song,  here's the link to order,
I'll keep featuring a canvas a day with its guide for Zoom-bellishment.  Some of the guides are existing,  you may have seen them before.  Some of the guides are brand new.  Some of the canvases are newer than new!   We're going to have a great weekend!  We've done our best with all of the canvases we are about to show you to have canvases and threads in stock or soon to be in stock.
Our next embellishment class with available space will be summer 2022 on zoom.  We'd love to have you join us.
xo
ruth