Our Lulu MyPinkTurtle Halloween Steampunk Fairy is dressed to the nines and ready to shine.  She has a beaded bra that she made herself and flowers in her hair.  She's got spunk!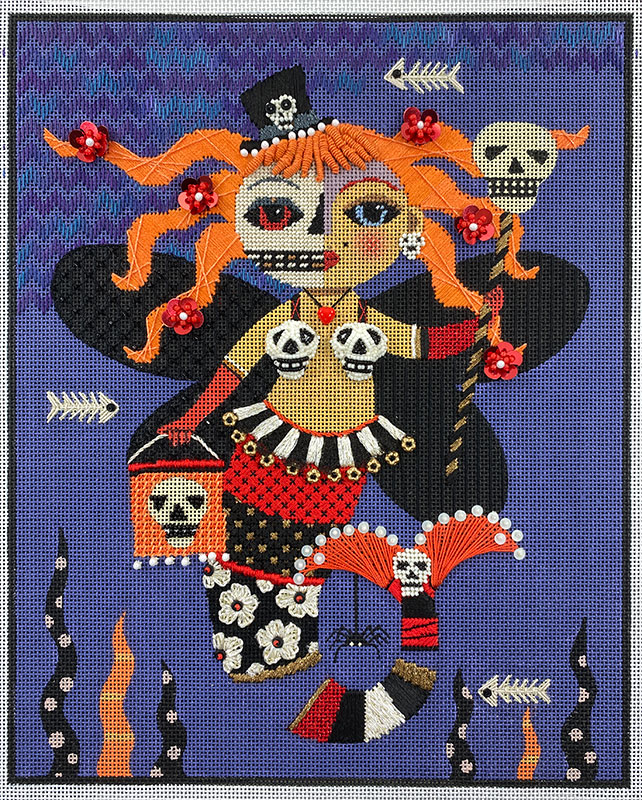 Lulu's canvases are always so fun to stitch.  Lots of great areas to embellish!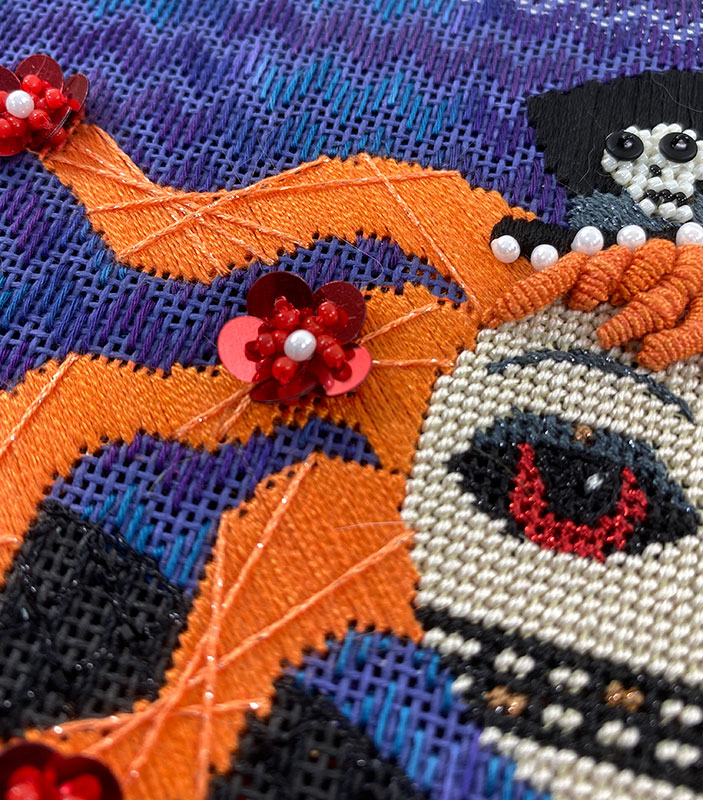 She made sequin and bead flowers for her hair.  I love these sequin flowers.  They pack a big punch with minimal effort.  Not too fussy at all.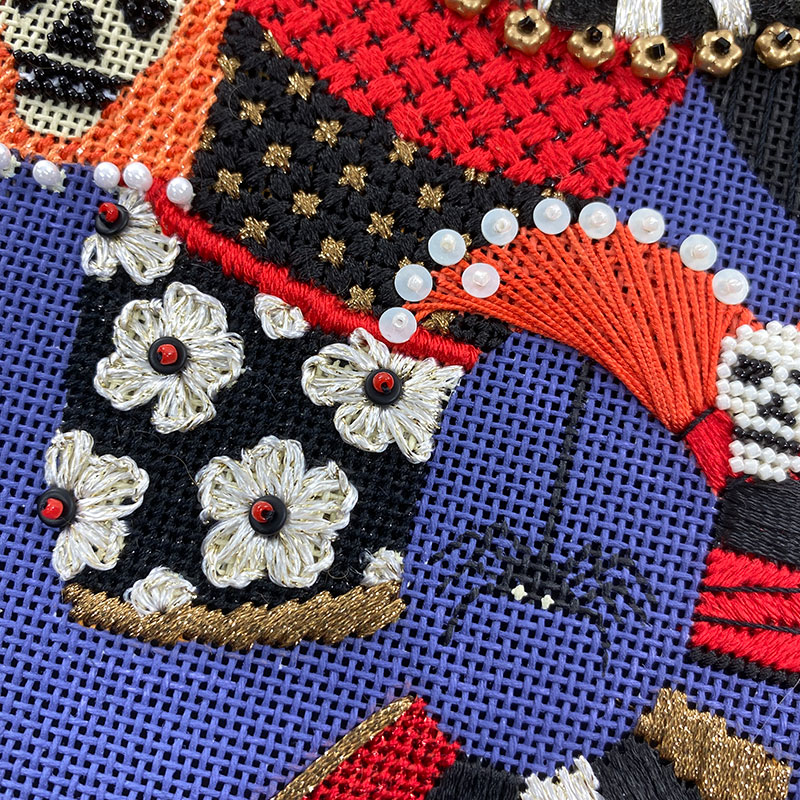 Each section of her tail is a different pattern.  You know I love that.
I challenged myself to make all the skulls on the canvas different but beaded.  I amused myself imagining that our little fairy made her own beaded padded bra!  She is a clever girl.
If you are feeling a little funky here's the link to order the Halloween Steampunk Fairy.  She is in stock.
It's almost Thanksgiving; I'm on to other things new and old.  Good stuff is coming I promise.  Stay tuned.
xo
ruth
If you are reading this post on the blog great!  Make sure you are signed up for the mailing list so that you don't miss anything Bedecked and Beadazzled.  Did you know we are also on Instagram, Facebook, Pinterest and YouTube?  Even more places to follow the fun. xo again.