Let's finish our Zoom-bellishment road trip with some birdwatching!
Chirp is brand new from David Galchutt and it is already complete with a stitch guide!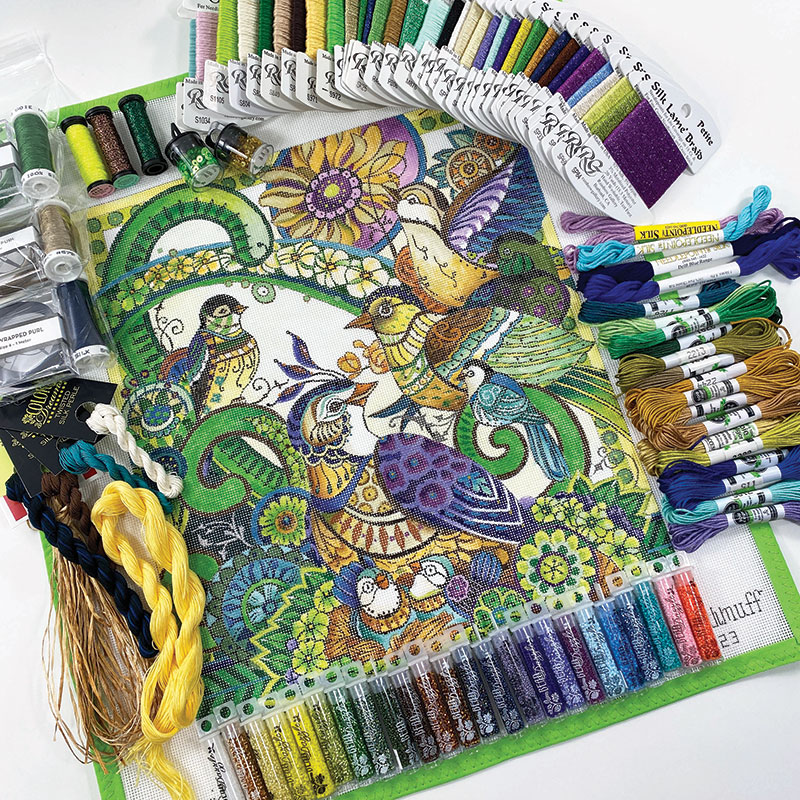 Look at that thread assortment.  WOWZA!   So many pretty colors and textures.  12″ x 13″ handpainted on 18ct. If you would like to stitch Chirp, here's the link
This weekend is our first Zoom-bellishment class of the new year.  If you would like to know more about our Zoom-bellishment classes and how they work, here's our class schedule page.
I'll be sure to share in process photos as soon as I have them.
xo
ruth
If you are reading this post on the blog great!  Make sure you are signed up for the mailing list so that you don't miss anything Bedecked and Beadazzled.  Did you know we are also on Instagram, Facebook, Pinterest and YouTube?  Even more places to follow the fun. xo again.