Temptation!  Just sayin'
Frida Querida by Sandra Vargas now has a stitchguide!
Carol is ready for the challenge.  She will start stitching Frida during embellishment class on Friday.  We'll try to get her to stitch different areas so that we have all kinds of fun photos to show you this weekend.  Fun is coming!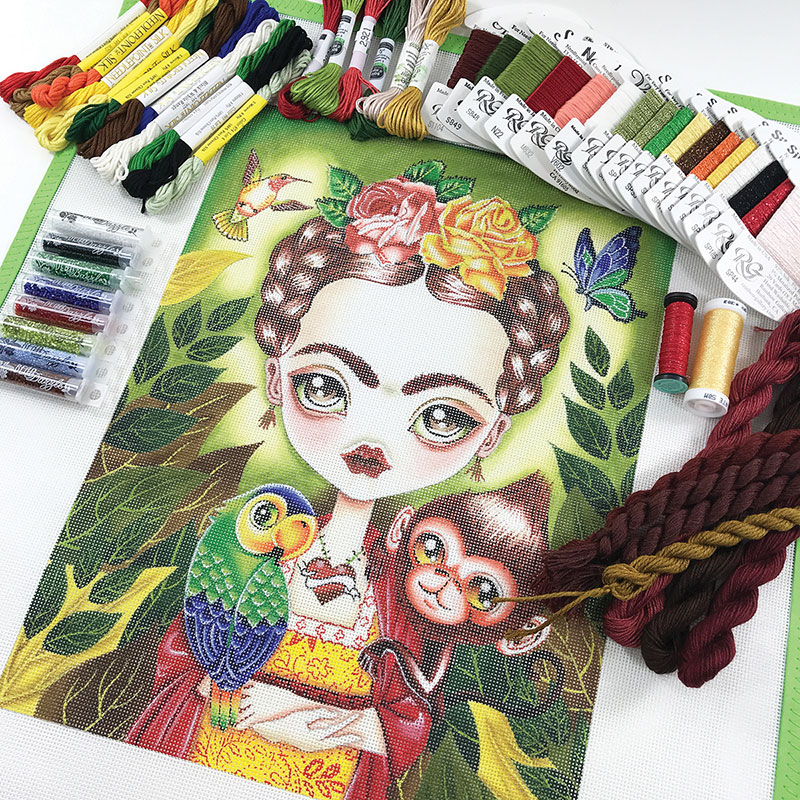 So many great threads.
Yesterday was the first lesson of Lady with Lime Green Background.  I'll show you what we did shortly.  Let's Fall in Love is coming along.  Lot's going on.
xo
ruth
If you are reading this post on the blog great!  Make sure you are signed up for the mailing list so that you don't miss anything Bedecked and Beadazzled.  Did you know we are also on Instagram, Facebook, Pinterest and YouTube?  Even more places to follow the fun. xo again.