Today was the second lesson of Fleur, our cute little hamster. She is now complete with her fancy tiara and a fun background behind her.  This was an interesting two lesson Mystery Class that is now available as a kit.
Isn't she cute?
The floor is a quick stitch with a super fun overdye from the UK.
The background is my take on Florentine Embroidery.  I envisioned our little royal in front of a traditional flame stitched background but at the same time I wanted to put my spin on it.  it's now a fun Laid Filling pattern.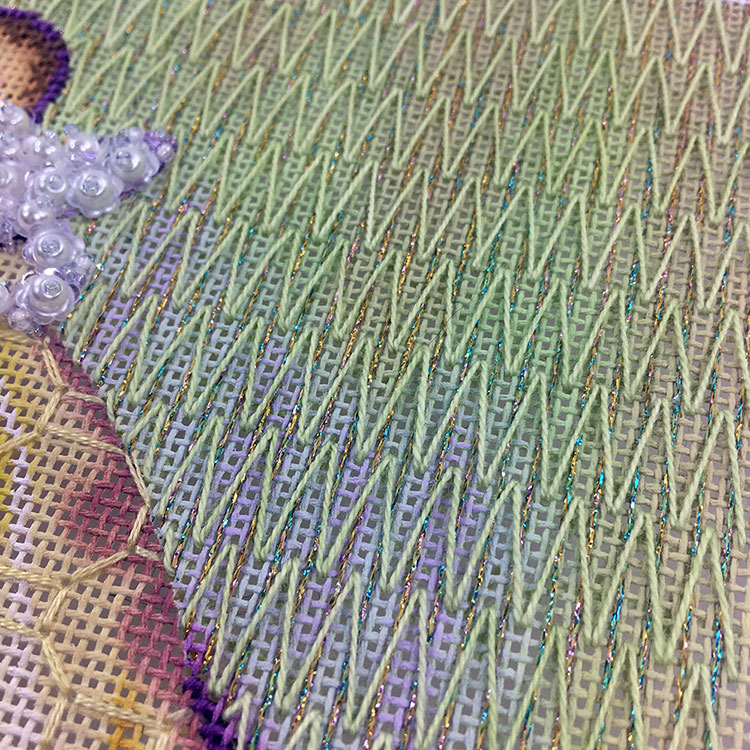 And then there's the tiara.  Pearls and beads and fairy dust all came together to make her the perfect tiara.
She's a fun stitch and moves quickly.  She's already off to the finisher to be made into a super girly pillow because why not?  🙂
We're happy to send you a kit if you missed the class.  Our instructions will walk you through all the details. Just click here to place your order or give us a call at 410.296.0405.
Or maybe you would like to join our next Mystery Class.  I've changed the dates a little since the last time I posted.  Classes will now be August 19, September 2 and 16.  Four months was a bit long for a mystery. LOL, what was I thinking? It's a super fun and quirky zecca canvas.  Click here for the details.
See you soon.
xo
ruth