This cutie pie of a Deer with Butterflies from Colors of Praise makes everyone smile. Now she has a stitchguide!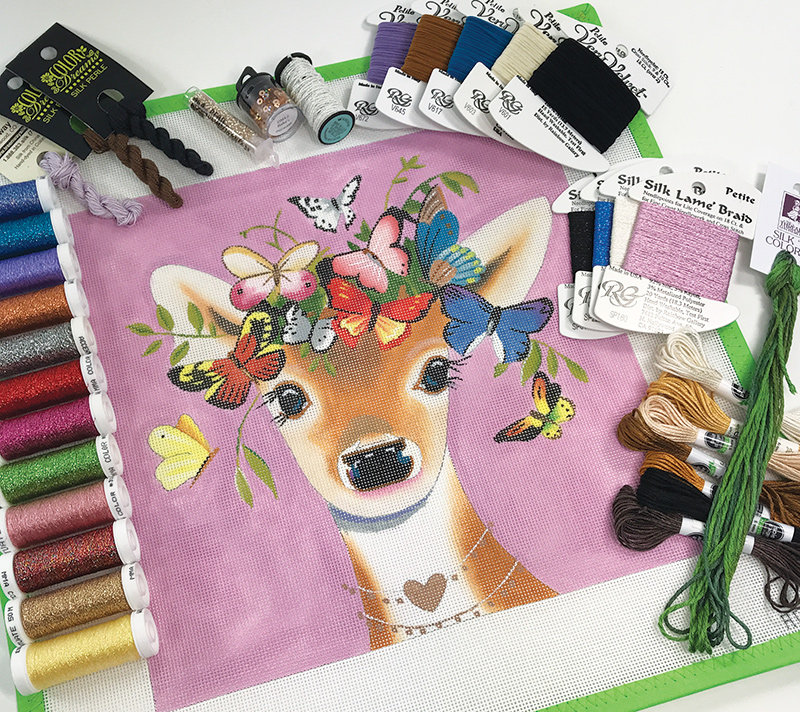 Look at those eyes!  We can kit her for you if  you click here.  Wink, wink.  Get it?  Look at those eyes!
Another new canvas/guide combo will be launched tomorrow!
xo
ruth
If you are reading this post on the blog great!  Make sure you are signed up for the mailing list so that you don't miss anything Bedecked and Beadazzled.  Did you know we are also on Instagram, Facebook, Pinterest and YouTube?  Even more places to follow the fun. xo again.