As long as I am in the land of super sweet and cute needlepoint, allow me to introduce Kelly Clark's Sherbet Bright Monthly Club.
These eggs are just so sweet and happy.  Look at the colors!  Sherbet pink, orange, teal and purple.  Yum!  How can you resist?  As with all things Kelly, these are a great chance to expand your stitching skills without too large of a project.  Fun beads and ribbon roses make irresistibly fun to stitch.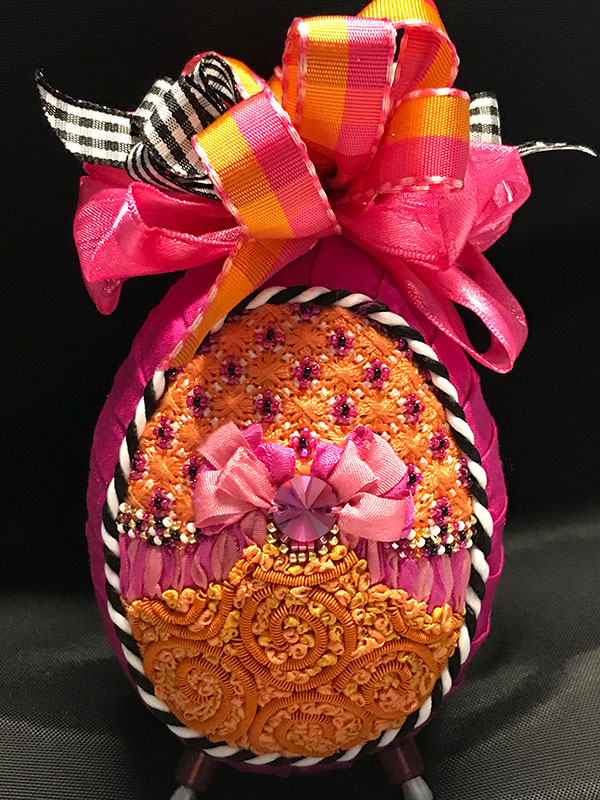 Join us for our newest monthly club starting in February of 2020.  We will ship one canvas per month complete with stitchguide.  There are 8 eggs in the series. $69.50 each plus shipping.
We also have a complete thread kit available at an additional cost that will ship with the first egg. It includes all of the threads, beads, ribbons etc necessary to stitch all of the eggs.
I hope you will join us.
xo
ruth