I love collages.  When I painted for exhibition, I painted abstracts.  When I play it is all about collage.  I also love stitching collages.  Each area is a little gem waiting to be stitched.  There is a great sense of accomplishment when it is finished.  That spurs me on to the next area.
I recently revisited two of my older designs and turned them into collages for twice the stitchy fun.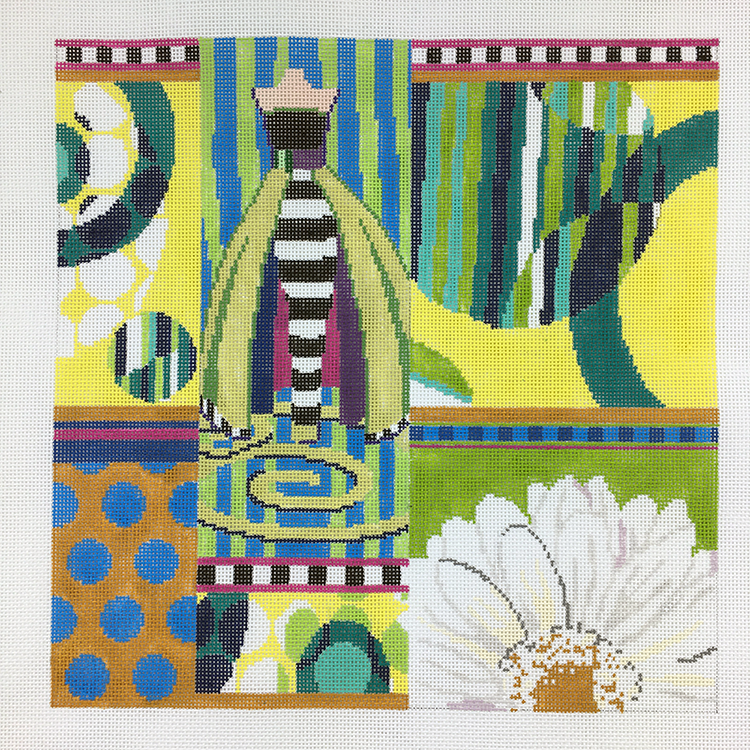 This is the Striped Dress Collage.
and this is the Blue Dress Collage.
Both combine elements from previous designs in new combinations.  They are 10″ x 10″ on 18ct.  Click on the links above if you would like us to send you one.  They are perfect for Springtime stitching.
Another of my favorite collages is the Silly Christmas Birds Collage  Super fun to stitch and so cute!  This one is complete with a stitch guide.  It makes me happy every year when I put it out for Christmas.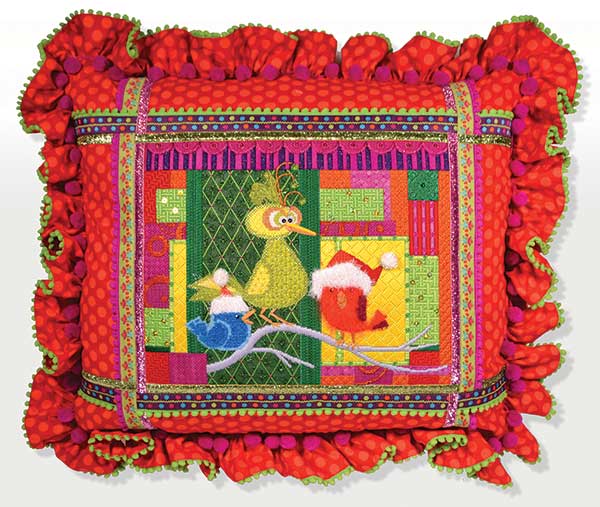 One day I will finish its companion the Christmas Reindeer but until then, it is a WIP.
Sunday will be the first lesson of Fantail by ellen giggenbach.  It's a collage too!  Wait until you see what I did with the first lesson.  If you haven't already signed up, you are going to want to!
See you Sunday.
xo
ruth