Liz has been waiting forever for me to guide this Melissa Shirley/Elizabeth Foster gator.  I hope she likes beads!  Just wait until you see it come to life in Zoom-bellishment.  The stitchguide is ready!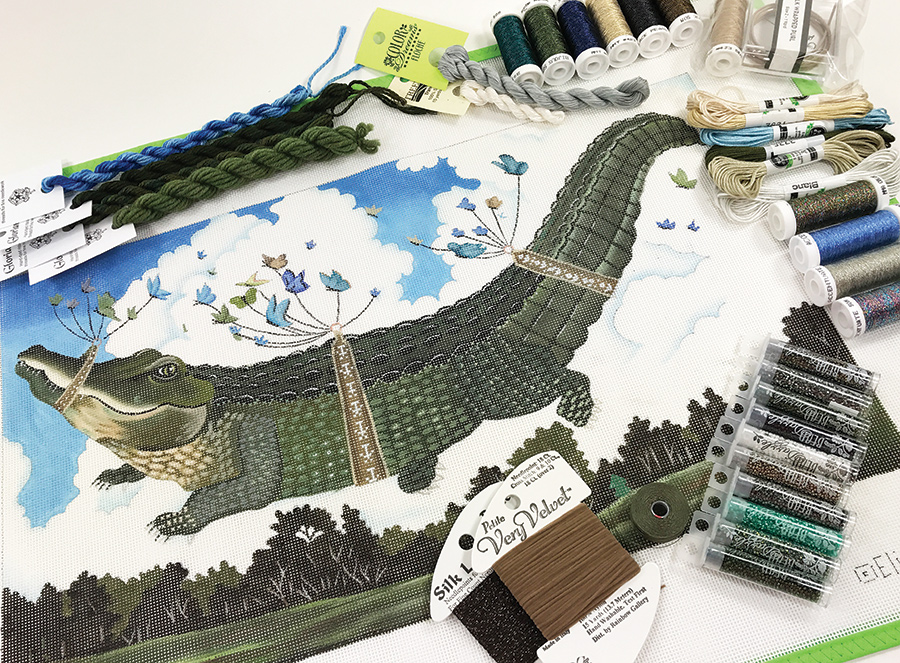 If flying alligators and butterflies are your thing, here's the link.
If you are following along, I'll share another canvas with a brand new guide tomorrow!
xo
ruth
If you are reading this post on the blog great!  Make sure you are signed up for the mailing list so that you don't miss anything Bedecked and Beadazzled.  Did you know we are also on Instagram, Facebook, Pinterest and YouTube?  Even more places to follow the fun. xo again.