So, generally stumpwork is not my thing.  My friend, Andrea, calls it precious.  That's a good word for it.  It's fiddly.  But….. wait for it.  I'm now hooked.  Teresa Gorecki was here with a fabulous beadwork class in early March and she taught us how to make stumpwork leaves.  Oh my!  Thank you Teresa for making this so much more user friendly.
Allow me to introduce the finished (well, almost finished) lady.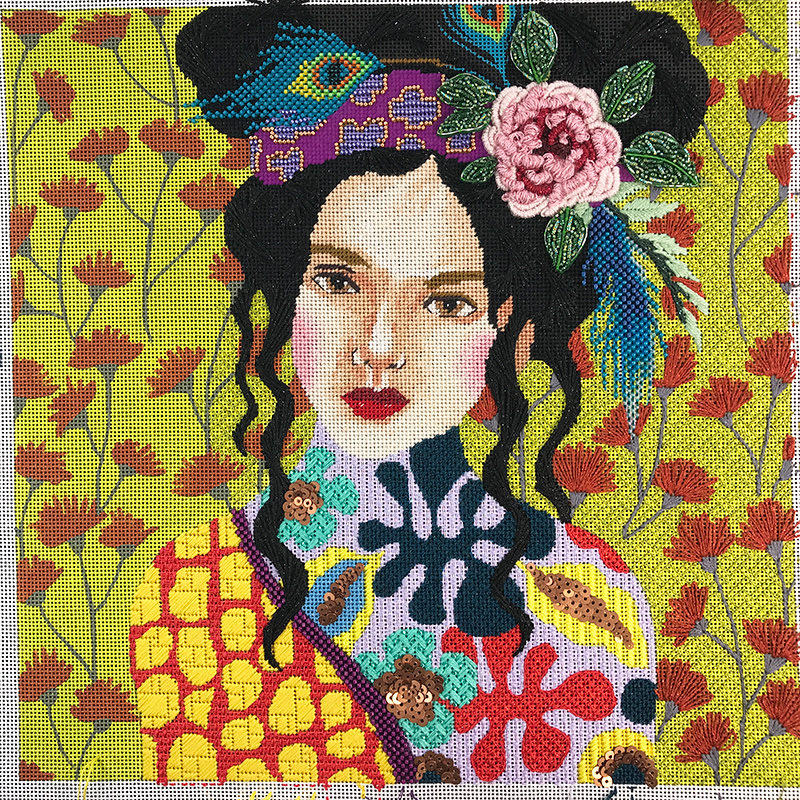 In the final lesson we created magical stumpwork leaves with real metal threads.  They lift off the canvas adding depth and marrying the height of the flower to her headband.  They are very sparkly and fun to make.
The peacock feathers are brick beaded with a little extra magic fairy dust thrown in.  You know any excuse to bead something makes me happy.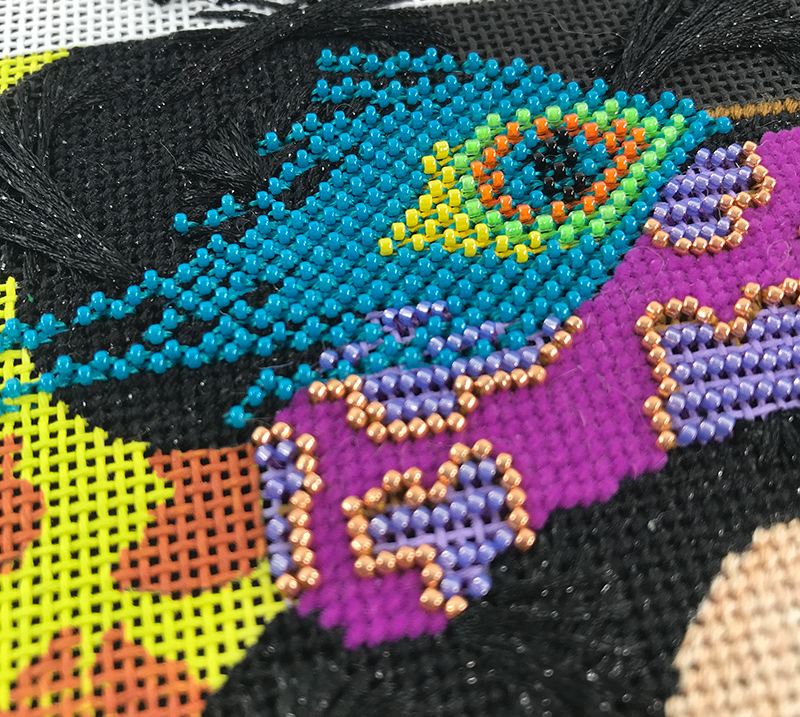 She is a fun stitch and there's of fun and different techniques used in this canvas.  I do have canvases in stock so can ship pretty quickly if you need a new project.  Here's the link.
I hope you are all well and finding joy where you can.  Stay tuned for more fun and color from me to you. I just realized it's been over a week since I posted.  I need to up my game!
xo
ruth
If you are reading this post on the blog great!  Make sure you are signed up for the mailing list so that you don't miss anything Bedecked and Beadazzled.  Did you know we are also on Instagram, Facebook, Pinterest and YouTube?  Even more places to follow the fun. xo again.