You know how I roll;  I like to work my backgrounds first.  It simply makes counting easier.  Yesterday was the first lesson of our newest Mystery Class, Tall Bird on a Rock by Zecca.  I designed a fun background pattern that while large and bold fits the whimsy of the canvas nicely.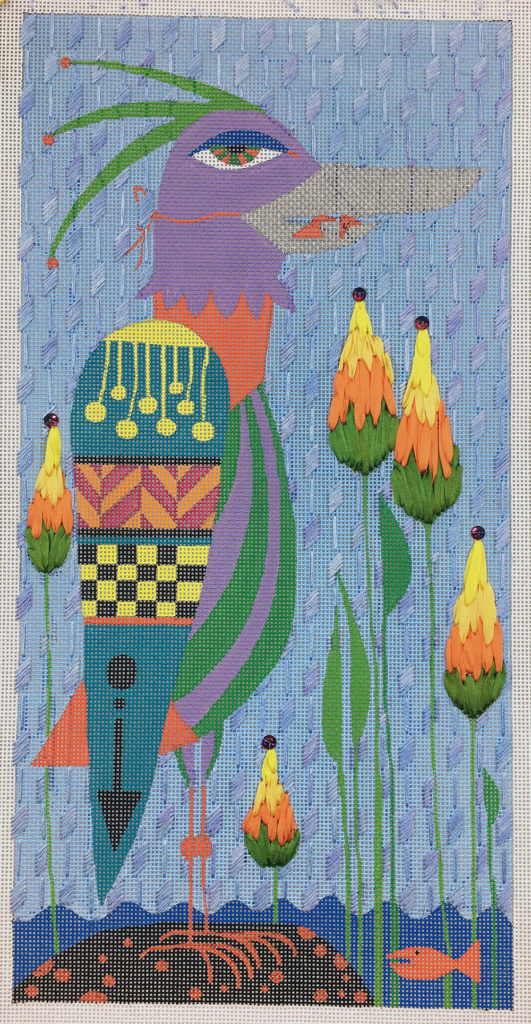 We started the flower pods too.  They are big and fluffy and dramatic all stitched in silk with a little pop of Swarovski.
This is a three lesson Mystery Class.  With each lesson a new part of the mystery will be unveiled.  Our Mystery Classes are designed for long distance students in mind with photos and all diagrams included in the instructions.  Stitch along from the comfort of your stitchy chair.
Here's a sneak peek of the magnet for the class and the limited edition snap tray.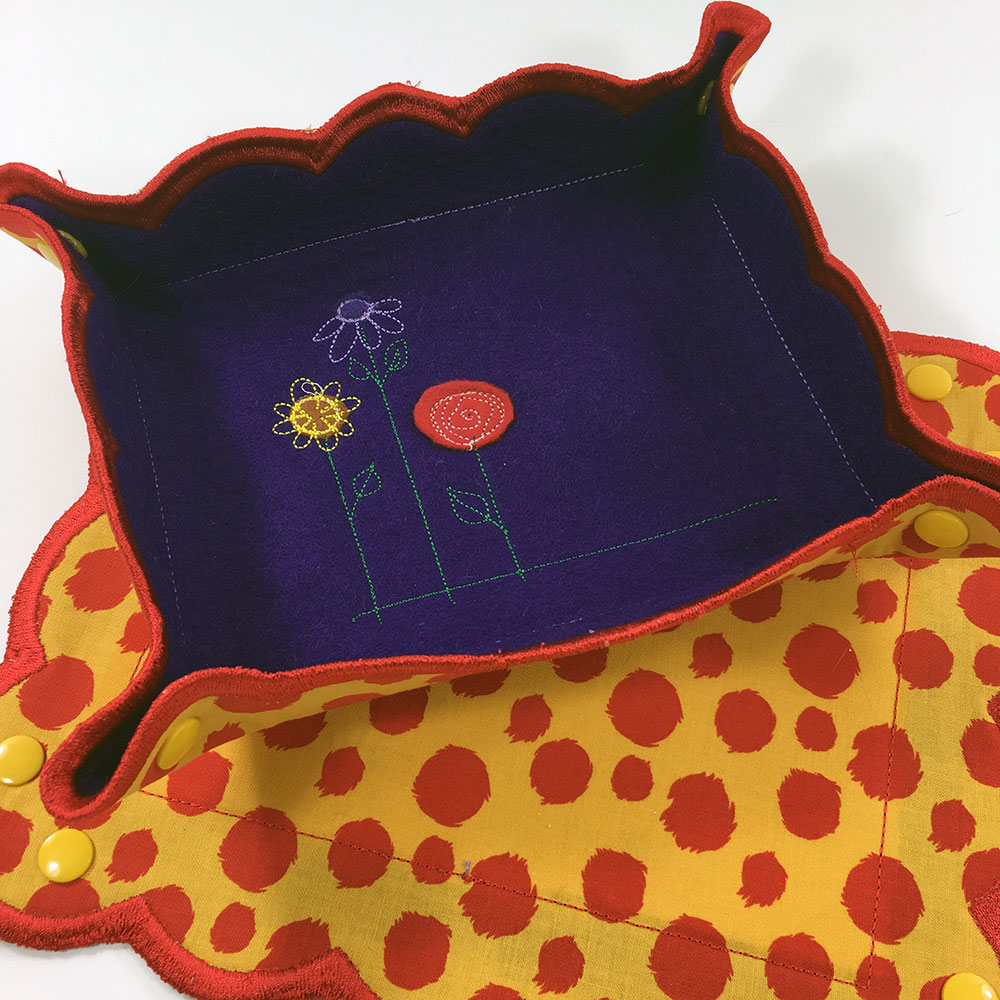 We have canvases in stock if you would like to join the fun.  Here's the order link or simply give us a call at 410.296.0405.  This is a three lesson mystery filled with color.  You know that makes me happy.
xo
ruth, the girl who loves color (and polka dots)