I love it when a plan or in this case 10 plans come together!  We had absolutely the best ever group of stitchers this weekend for our Embellishment Extravaganza this past weekend.  So much fun.  Just look at all the beautiful progress they made.  Thank you ladies for joining the fun.
Kathy got so much done on Eden and I'm in love!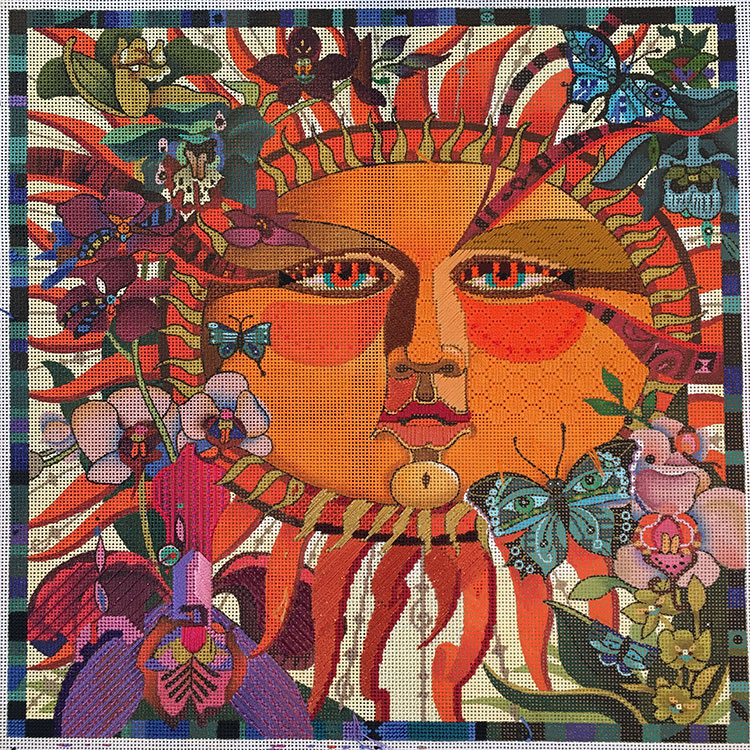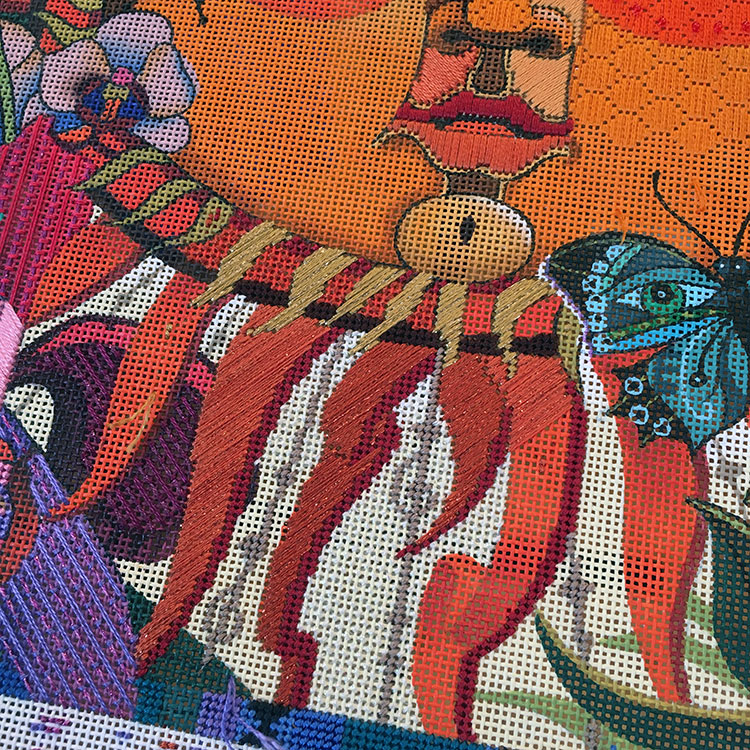 Momentary Distraction by David Galchutt is amazing.  Check out that flapper dress! Just wait until she gets her pearls!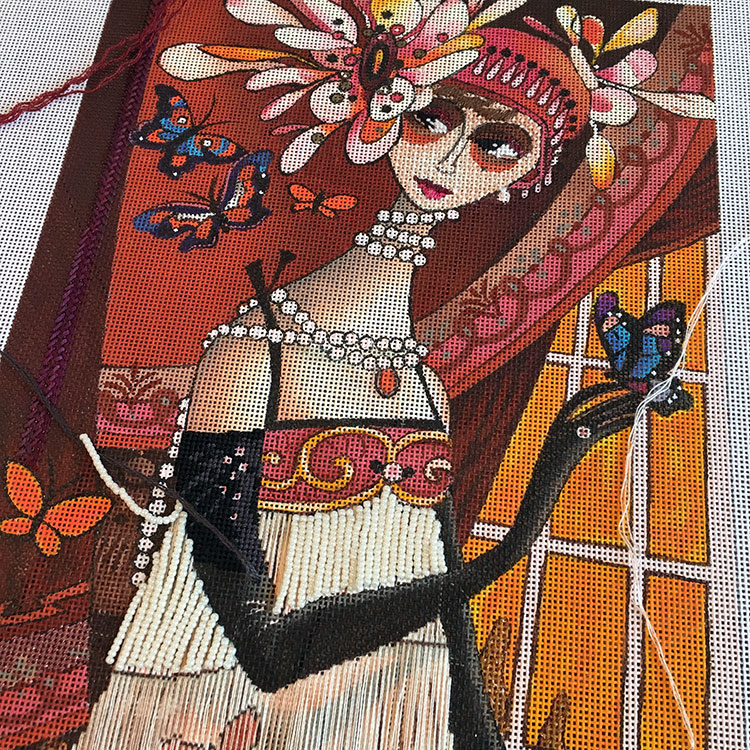 We played fashion designer on this great Penny MacLeod!  Her dress with the fringe is so cool.  She can't sit down but that's okay.  The real question is is she standing?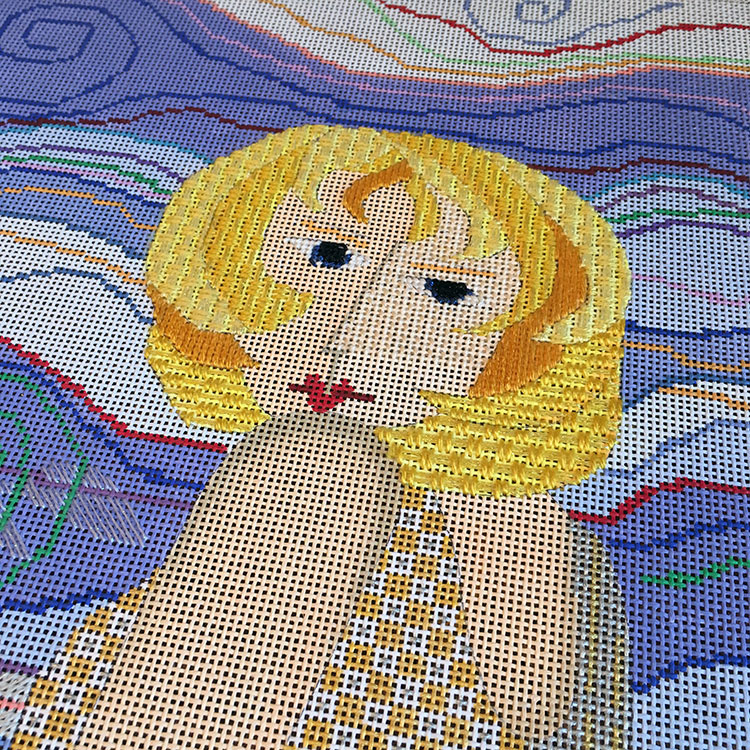 Colors of Praise Camel another fabulous canvas filled with great textures.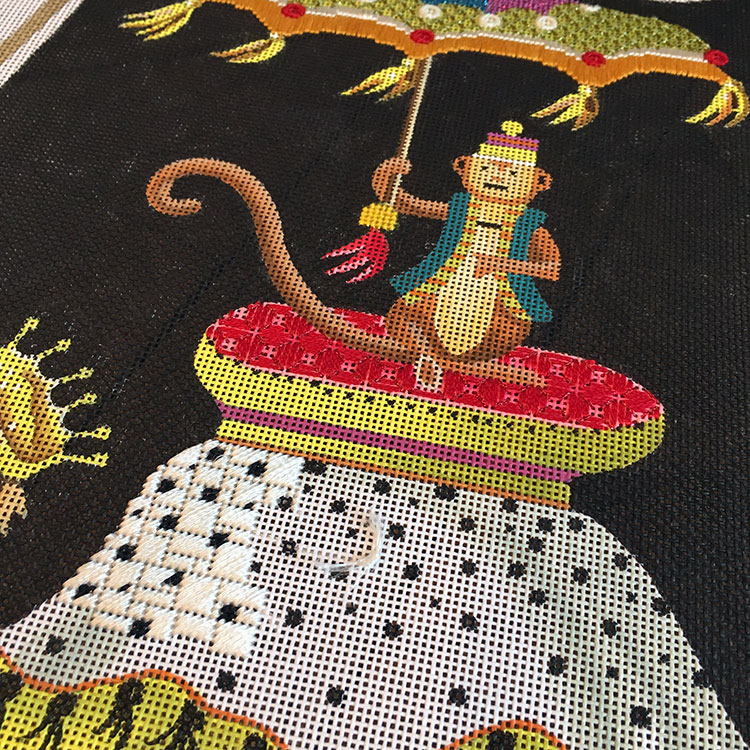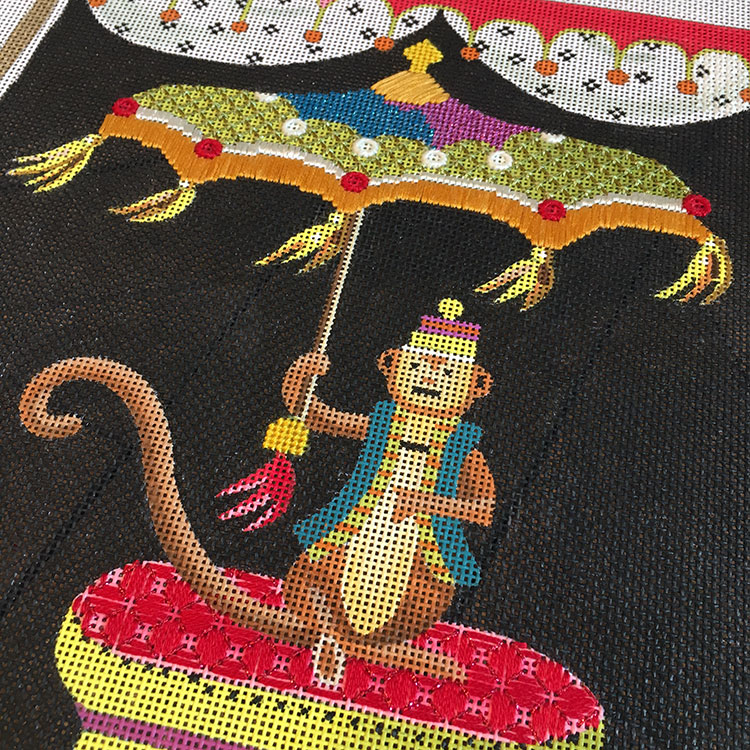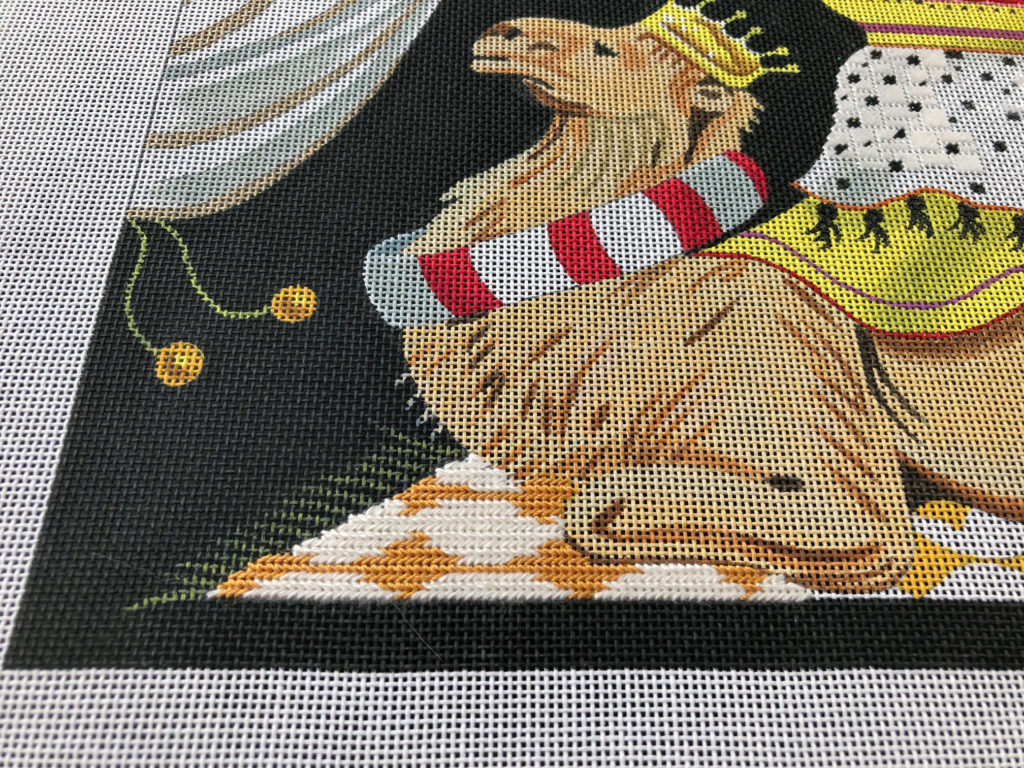 Santa has a brand new sleigh!
The Faerie Piper has so many cool details and areas for embellishment.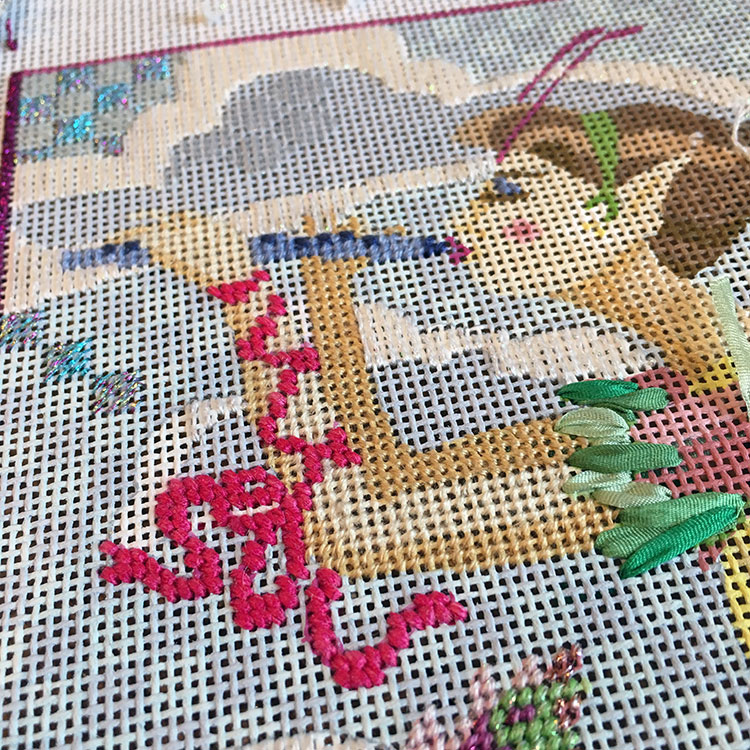 We had a red octopus lesson!  Had to find him the perfect eye.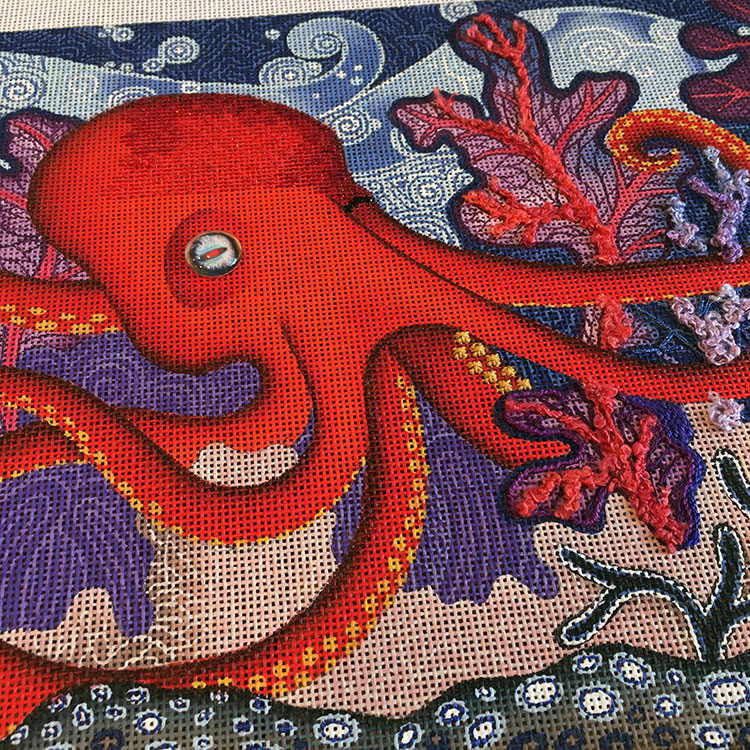 Our newest friend Vicki was having way too much fun with this KellyRae Roberts canvas called Nuture.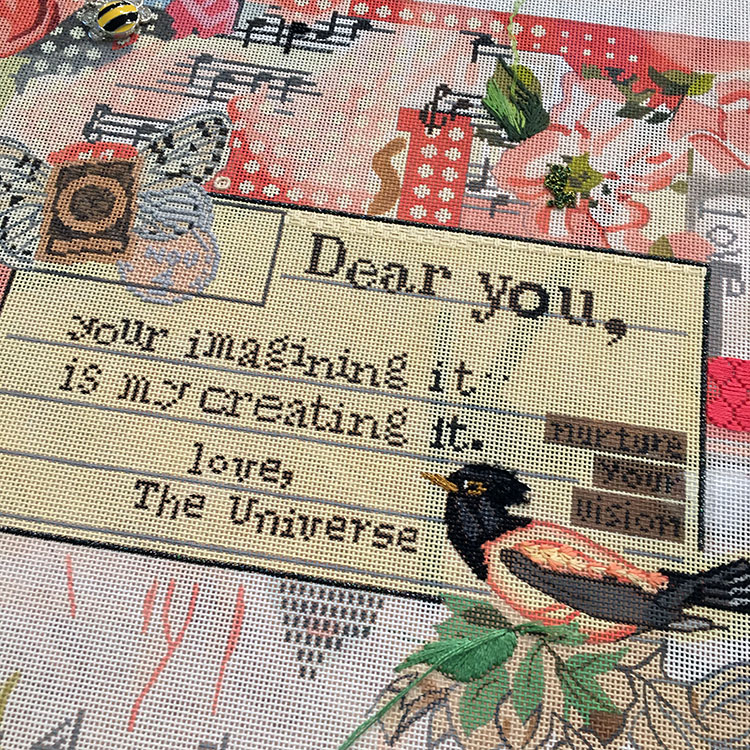 More fashions were detailed on Nancy's Pippin canvas.  The clouds are beaded and super super fun.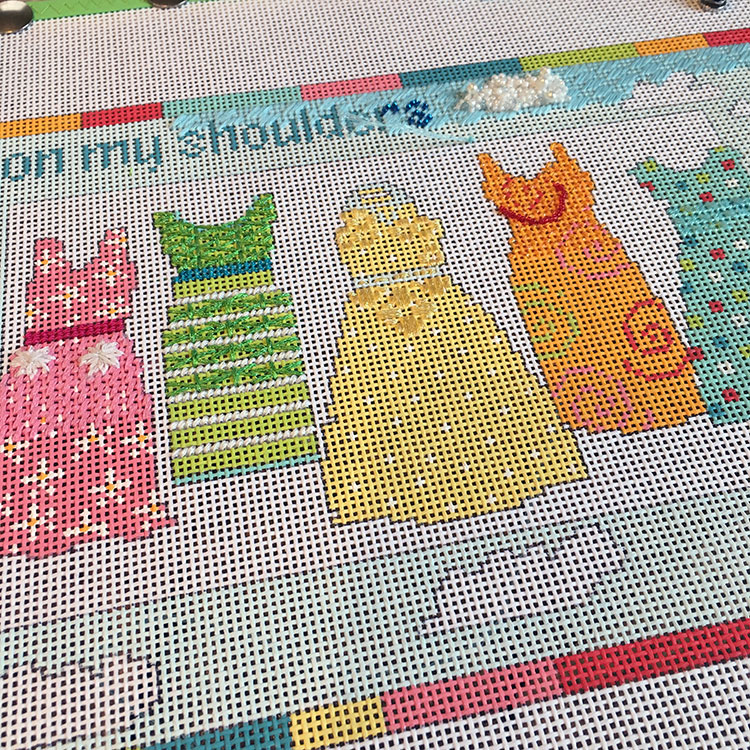 Last but not least was Becky's fabulous Maggie Egyptian Cat.  It is going to be layers and layers of fabulous details.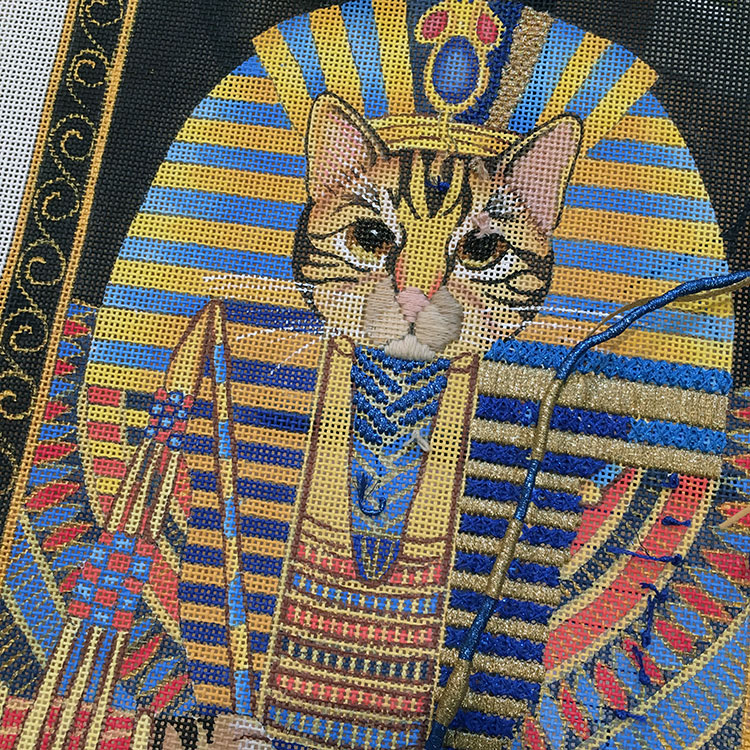 Our Beehive is a happy place filled with great friends, lots of talent and happiness.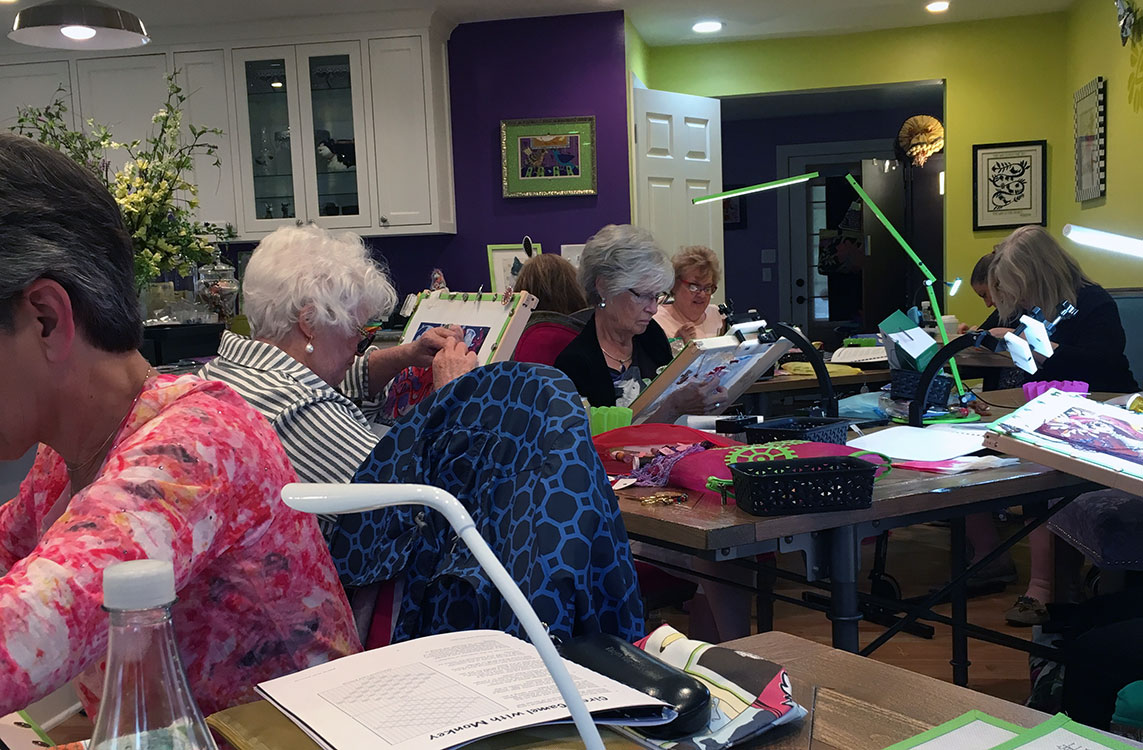 See you soon.
xo
ruth