This weekend is our Spring Embellishment Extravaganza.  This is a super fun class where you can select any canvas you wish and I write a custom stitchguide.  You join us for class where you find your canvas mounted on stretcher bars, a beautiful bag of threads and embellishments and a complete stitchguide with all the details worked out.  Next, we spend the weekend working through the fun parts.
Here's the class canvases.  They all have so many fun surprises in their guides.  How can you decide which to put on you wish list?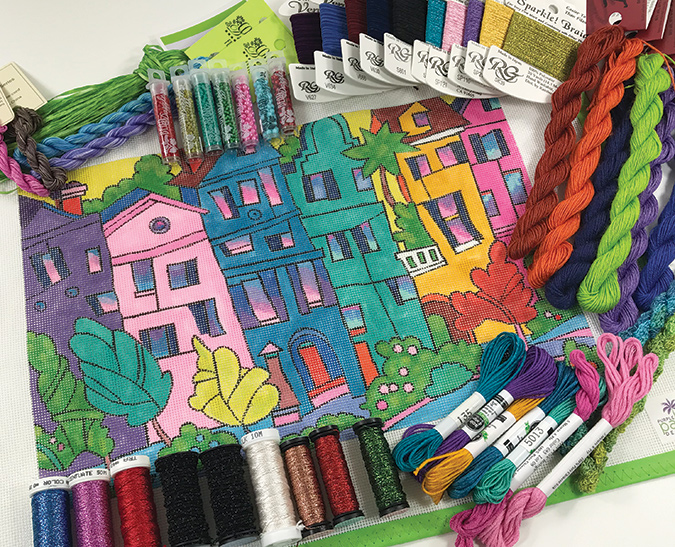 The Row by Purple Palm Designs
Tabby Time – Feather by Eleanor Grosch
Citizens of the Jungle by Zecca
Cocoa Cups from Melissa Shirley
Lady with Mandalas I by Brenda Stofft
Stay tuned for stitched samples from all of these canvases.  I can't wait to share.  You are going to love them all.  All of these canvases now have complete stitchguides available.  Click the links under the photos to order your next project.
xo
ruth