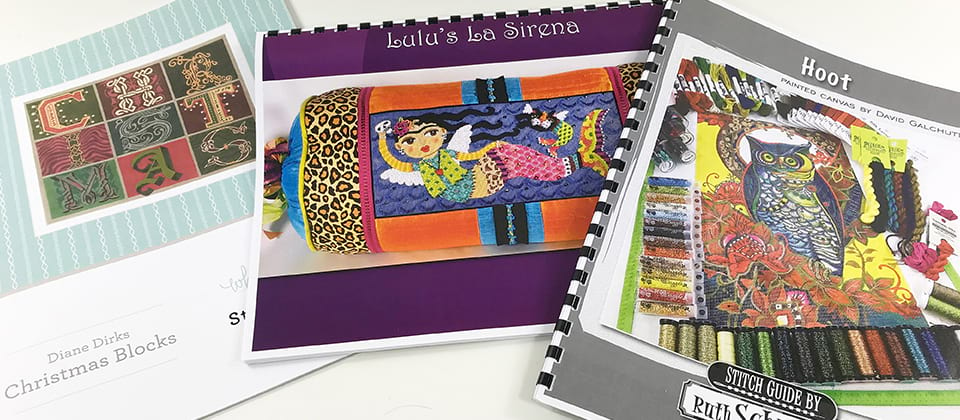 Are you looking for a project where all the details are worked out? Stitches and threads? Look no further. All canvases in this section ship complete with stitchguide. Want the thread kit too? Simply select that option on the product page.
Do you already own the canvas but need the guide and threads to make your stitching more fun? Simply give us a call and we'll send those items without the canvas. Prices shown below are for canvas and stitchguide unless otherwise stated.
New Releases
Sorted By Stitchguide Author
Want to view by Canvas Designer instead?
#RuthSchmuffStitchGuide
Ruth's Canvases with Guides
Ruth's Guides for Other Designers' Canvases
Stitchguides By Other Authors
#WhimsicalStitch
Want to view by Canvas Designer instead?
Browse All Stitchguides