In honor of the Royal Wedding, allow me to introduce Fleur.  She is a fun loving hamster decked out in her finest tiara.  She makes me smile!  Interpreted from the art of Kimberly Santini, this charmer will be our Summer Mystery Class.  Yes, it is time to think summer!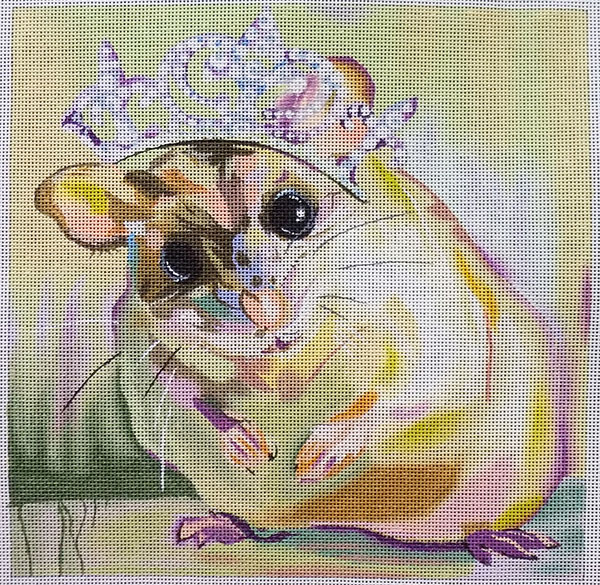 Kimberly's art is full of detail and color changes.  How should we stitch it? I know you are curious! Join me on this adventure and find out.  We know it won't be basketweave that's just not me.  🙂
We will stitch this sweet girl in two short lessons July 8 and August 5th from 1-3 pm at the Beehive of Bedecked and Beadazzled. With each lesson a new part of the mystery is revealed.  We would love you to join us, but if you can't, we're happy to send a kit your way.
xo
ruth