Nouveau Floral
Join us Saturday and Sunday, November 12-13,  11-4pm on ZOOM! 
Kimberly's Zoom classes are wonderful.  She walks you through all the tricky bits of her stitchguides, demonstrating live time so that you can see exactly how to do it.  Her Nouveau Floral is spectacular!  The colors are rich.  There are so many fun stitchees and techniques in this canvas.  You will love it.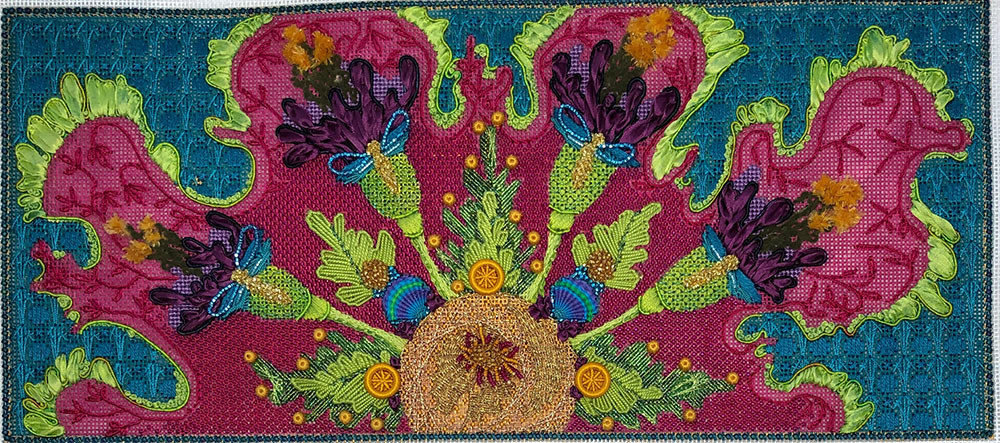 The canvas design area is 13 x 6, handpainted on 18ct and filled with fabulous threads and textures.  It's just irresistible! Once you start you won't be able to put it down.
We have a limited number of canvases on order for this class, so don't delay.  You won't want to miss this fun weekend.
Here's the link to sign up for class or order a kit.