Brenda Stofft Retreat!
I had an idea where Brenda and I would work together to bring you a very special, very magical class.  Brenda did most of the work.  LOL.
She designed the most wonderful 3d needle felted animal, Sasha and an adorable backdrop for her.
The needlefelting portion of class is full, but we still have spaces in my class where we will stitch the most adorable winter scene designed by Brenda.
Saturday and Sunday, August 24-25,
Imagine overdyes, metallics and beads!  It's going to sparkle..
Ghosts are allowed.  Brenda will be here stitching with us.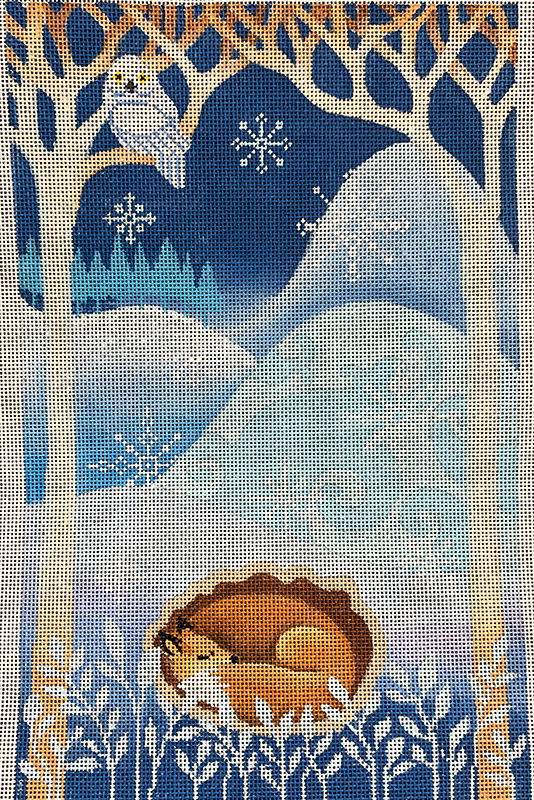 Thursday and Friday, August 22-23,
Brenda will be teaching us how to make Sasha.  Sasha is a darling needle felted fox dressed in her finest winter frock.  Her needlepoint parts are stitched on 18ct mono with a variety of threads and embellishments.
Waitlist only